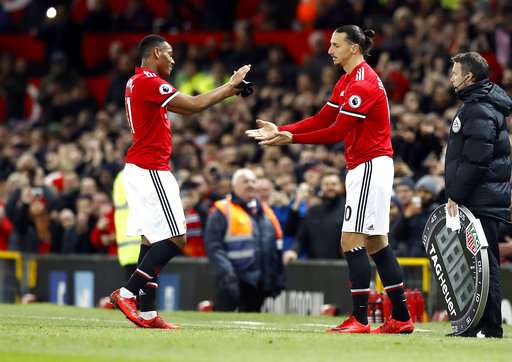 Zlatan Ibrahimovic returned from a seven-month injury layoff in Manchester United's 4-1 victory over Newcastle in the English Premier League, and so did the striker's bravado. "I feel special," Ibrahimovic said. "Different day, same quality. I am not worried at all because I know what I can do."
Asked if he feared the knee ligament damage was career-ending, the 36-year-old Swede replied: "Lions, they don't recover like humans."
United also welcomed back Paul Pogba from a shorter layoff with a hamstring injury. On his first appearance in two months, Pogba scored and set up another goal as he restored fluidity and dynamism to the team.
"The most important thing is Zlatan came back, I came back," Pogba said. "We were more effective."
United overturned Dwight Gayle's early strike for Newcastle to remain eight points behind league leader Manchester City.
Pogba created the equalizer for Anthony Martial before Chris Smalling put the hosts ahead. Pogba then increased the advantage and Romelu Lukaku made victory certain by ending his seven-game goal drought.