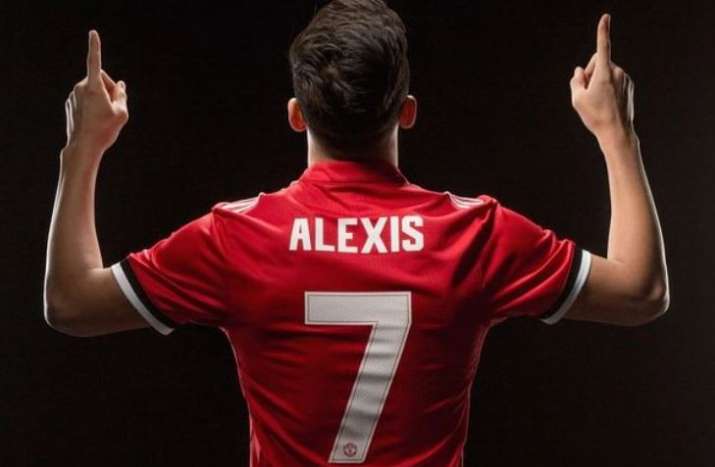 Manchester United's new signing has already set a new record of shirt sales after joining the English giants during the winter transfer window. Alexis Sanchez made his entrance with a bang and he already has a fan following in Manchester. 
It was during the presentation of the English football giant's results for the second quarter of the 2017/2018 season on Thursday, Manchester United executive vice-chairman Ed Woodward also revealed that the former Barcelona player broke the Red Devils' social media interaction records, as media reports suggest.
"Alexis Sanchez has set a new January signing record in terms of shirt sales, three times the previous record," Woodward said.
The Chilean joined the Red Devils from Arsenal on a four-year-and-a-half contract in a swap deal that saw Henrikh Mkhitaryan make a move to the other way at the Emirates from Old Trafford.
The winger has made a bright start and scored on his debut and it's nearly been a month and Sanchez set new records on social media as the deal announcement post was "the biggest United post on Instagram with two million likes and comments, the most shared United Facebook post ever, the most retweeted United post ever, and the hashtag #Alexis7 was the number one trending topic on Twitter worldwide," Woodward added.
"To put that into context, the announcement posts generated 75 percent more interactions than the announcement of the sale of the world's most-expensive player last summer when Neymar moved from Barcelona to Paris Saint-Germain," he continued.
For the Red Devils, it was two years before when Zlatan Ibrahimovic broke the sales record and the star striker's involvement in the team has reduced since the introduction of Romelu Lukaku and now that Sanchez has joined in, the 36-year old may make a move to USA to play in the MLS, as media reports suggest.
Manchester United will next play Newcastle United on February 10.
(With IANS Inputs)