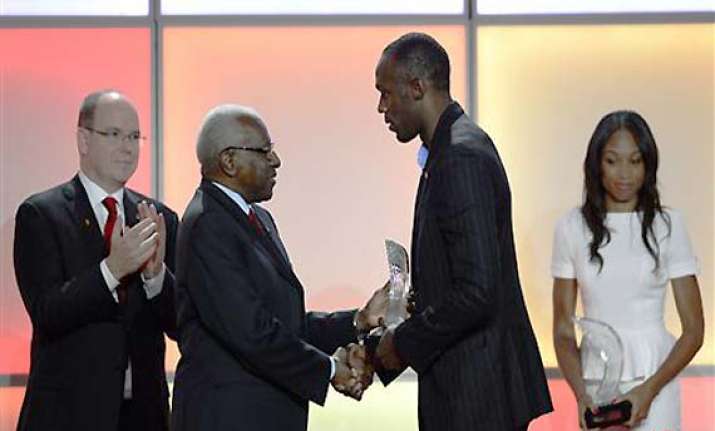 Barcelona (Spain), Nov 24: Usain Bolt won the IAAF World Athlete of the Year award for the fourth time on Saturday over United States hurdler Aries Merritt and Kenyan runner David Rudisha.
The Jamaican sprinter, who defended his 100 and 200 meter gold medals at this summer's Olympic Games, had previously won the award in 2008, 2009, and 2011.
United States sprinter Allyson Felix took home the women's World Athlete of the Year award.
"For me this is a great honor to win a fourth time. I really worked hard and I was really focused this year. This season was one of my toughest. I had my ups and downs, even though we don't like to talk about them," said Bolt, who thanked his coach and the fans at this summer's Olympics.