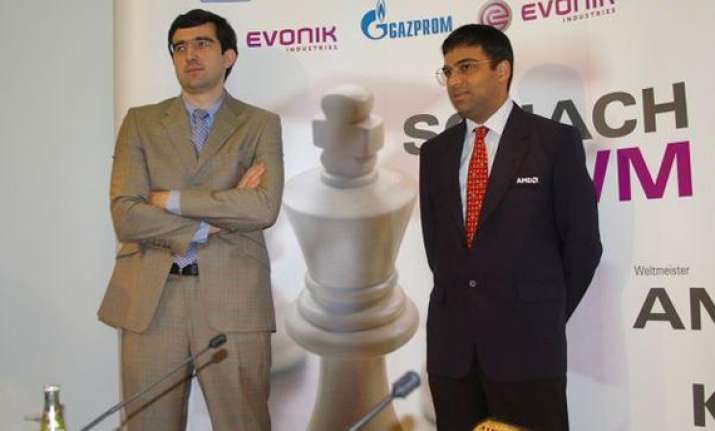 London, Dec 13: World champion Viswanathan Anand finished the London Classic with an easy draw as black against Luke McShane of England, signing joint fifth in the overall standings of the nine-player round-robin tournament that concluded here.

After Bilbao final masters and Tal Memorial, it turned out to be another mediocre result for Anand who is training his sights for the next world title match against Boris Gelfand of Israel in May next year.

Vladimir Kramnik of Russia won the tournament after taking a draw with Levon Aronian of Armenia.

Kramnik, who needed just a draw for the trophy, made it look easy with his white pieces to tally 16 points in the football-like scoring system in use here.

Hikaru Nakamura of America finished clear second after disposing of Michael Adams of England in the game of the day.

Nakamura finished a point behind Kramnik and one ahead of Magnus Carlsen who played out a draw with Nigel Short of England.

McShane finished sole fourth on 13 points while Anand and Aronian shared the fifth spot with nine points apiece.

The seventh place went to Short on five points while David Howell finished last but a full point behind.