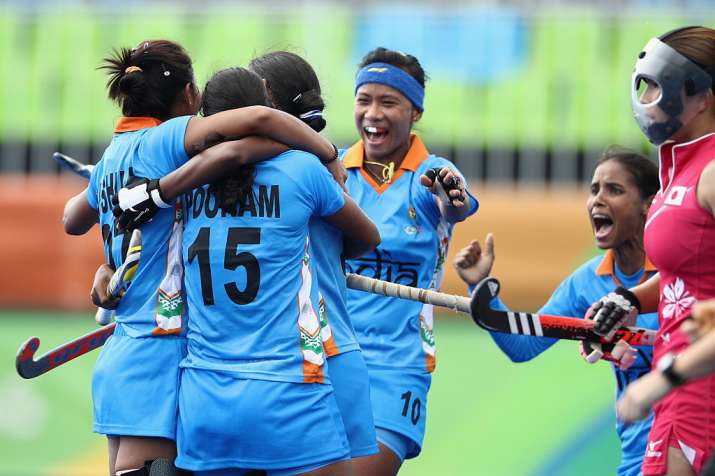 Confident it may be after bouncing back in style but the Indian women's hockey team faces a humongous task when it takes on world number five and favourites Australia in the semifinals of the Commonwealth Games on Thursday in Gold Coast. Three consecutive victories propelled India into the semifinals after a surprise 2-3 defeat against Wales in the tournament-opener.
India's attack has been delivering so far in the competition as they have scored nine goals, with captain Rani having scored on three occasions but low shot conversion rate is a worrying matter. Only nine goals have come from a total of 48 attempted shots so far.
Captain Rani Rampal, who scored the only goal in her team's 1-0 victory South Africa in their last Pool A match on Tuesday, conceded that they need to improve.
"We have been playing attacking hockey against the strong teams as well, so it is important for us to make sure that we are grabbing our chances with both hands. We need to make sure that we are efficient against the Australians as we might not get too many chances because they are a strong team," said the skipper.
"Australia is a very strong team and they are playing at home so it will not be easy. But we are confident in ourselves and will give our best on the pitch for our country," expressed Rani on facing the hosts in the semifinal," Rani said.
The captain though praised her team's performances at the CWG.
"We had a tough start to the tournament here but the girls decided to work hard on the errors that we made in our opening match. We made sure that we were not making the same mistakes, and with the kind of attacking talent that we have in our team, we were always confident that we can defeat any team in the world." 
Chief Coach Harendra Singh believes that the team needs to keep improving in its quest for the gold medal.
"The team is hungry to do well and want to keep improving every day. There are a few areas we have noticed which require improvement and we have addressed them within the team. It is important that we stick to our game-plan and are disciplined in all areas," said the coach.
(With PTI Inputs)