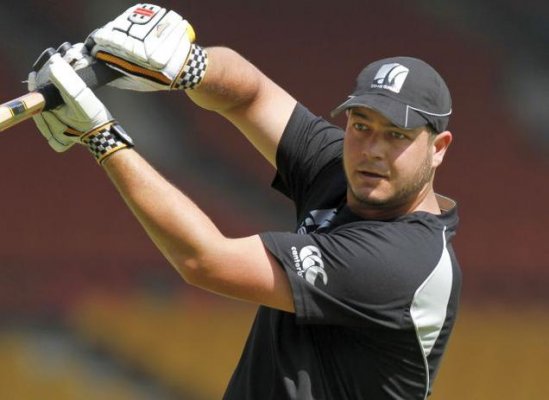 Wellington: Troubled New Zealand batting star Jesse Ryder was handed a World Cup lifeline Friday when selectors included him in the New Zealand A squad to tour the United Arab Emirates next month.
Ryder has had numerous off-field issues involving alcohol and has not played for the Black Caps since February, when he went on a late-night drinking session in Auckland before the start of a Test series against India.
His chances of representing New Zealand at the World Cup looked bleak but he has hit a rich vein of form just as New Zealand are struggling to find an opening batsman in the 50-over format.
He averaged 37.08 with the bat and 18.09 with the ball during a recent stint with English county side Essex, and earlier this month smashed 136 from 57 balls playing for Otago against Ireland in a one-dayer on New Zealand's South Island.
New Zealand Cricket national selection general manager Bruce Edgar said the Dubai tour was a chance to assess Ryder and other players on the fringe of selection for the World Cup, which New Zealand will co-host with Australia early next year.
"At this point, Jesse has been selected for NZ A -- nothing more, nothing less," Edgar said. "It's an important step for Jesse but it is only a first step and we're anxious not to get ahead of ourselves.
"Like everyone else in the squad, his future prospects will depend on his performance, on and off the field in Dubai."
Ryder said he was keen to play for New Zealand and prepared to work hard to prove himself on the UAE tour, which he described as a "stepping stone" to a World Cup recall, expressing confidence he could deal with the pressure.
"Obviously, it's been a bit of a circus in the last few weeks so I know there's a lot of eyes on me, but it's part and parcel of it I guess," he told reporters.