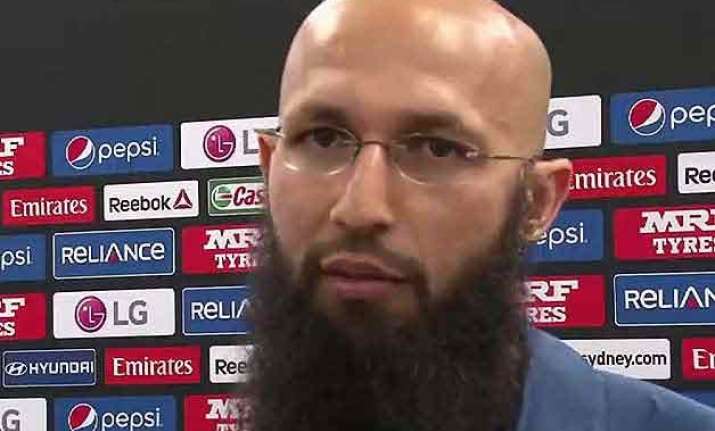 Sydney: Hashim Amla, one of the South African most dependable batsmen, is right when he says West Indies is a dangerous side which has an explosive batting line up that can tear apart any attack on its day.
The way West Indian opener Chris Gayle tore apart Zimbabwe's bowling attack on Tuesday has certainly rang alarm bell for South Africa who will be facing Caribbeans next after a shocking defeat at the hands of India in their last game.
Alarmed after Chris Gayle's hurricane 215 runs with 16 sixes and 10 boudaries that broke the highest individual score in the World Cup, Hashim Amla said its not only Gayle, they (West Indies) have a long batting line up.
 "They bat quite long, they have (Darren) Sammy at seven and (Andre) Russel at eight, and you know those are guys who can hit the ball a long way and quite dangerous. So I think their batting is quite explosive, and the bowling front as well. So on their day they can really take the opposition apart," said Amla.
He said, "West Indies is a dangerous and an explosive team and that is how they play their cricket."
Talking about the loss against India, Amla said we didn't play good cricket and we take the knock on the chin. We don't have to dwell too much on it. But we have to perform better in the next games.
South Africa batsman Hashim Amla, speaking in Sydney on Tuesday, believes there is not too much drama about the defeat to India as it has come so early in the tournament.
He further added, "you know if you lose a game, if you lose two games then certainly makes third and fourth one lot more riding on the result."