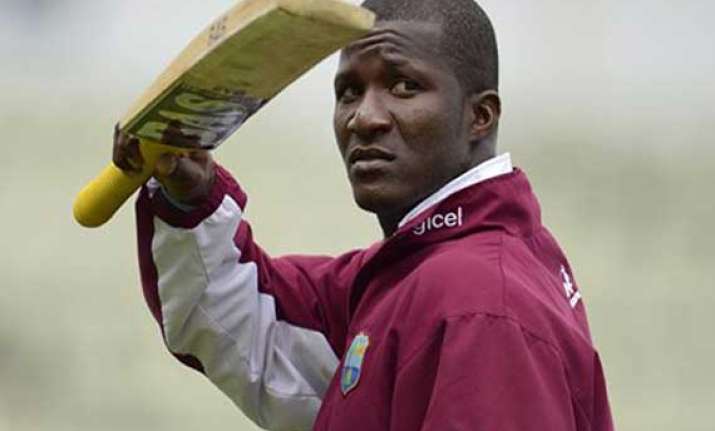 Bridgetown (Barbados): Head coach Ottis Gibson has praised Darren Sammy's tenure as captain but says the West Indies need to now focus on picking a more attacking Eleven that can win more Test matches.
Sammy was sacked as Test captain earlier this month and replaced by wicketkeeper Denesh Ramdin, with the West Indies Cricket Board pointing out that the change was intended to achieve "maximum performance for each format of the game".
Gibson told media here Monday that hopefully the West Indies would now go in a new direction which would see enhanced performances in the Test arena.
"The direction is excellence. The direction is trying to win Test matches. We looked at balance and everything else - that (balance) has been a hot topic since the day Sammy took the position as captain," Gibson said.
"He did outstandingly well for us in tough, trying circumstances. He was always the one to put his hand up and try and put in a performance.
"He got a Test hundred within that time and he led the team and we won six Test matches on the bounce. It's the first time that was done since 1986 I believe.
"So, there were a few highlights and we look at where we are now as a team and where we need to go to and perhaps a change, in terms of more wicket-taking bowlers - six batsmen I guess and then four wicket-taking bowlers - is this new direction."
Sammy led the West Indies in 30 of his 38 Tests, winning eight, losing 12 and drawing 10 games, and has been credited with returning discipline and stability to the team.
However, he was repeatedly criticised for his batting average of 21 and bowling average of 35, with pundits insisting his medium pace was not well suited to the Test side.
Heavy defeats on the tours of India and New Zealand last year made his position in the side virtually untenable.
Gibson, who has now coached West Indies for four years, says new skipper Ramdin would have the unqualified support of everyone as the side embarked on a new era.
"That's where we need to go to. We need to win Test matches and we need to try and pick teams that are going to try and win consistently and Ramdin, being the new captain, is the person to do that," said Gibson.
"We wish him well. He has the full support of all the players and certainly myself and all the support staff. Ultimately we're in the business of performing and winning is our cause."
Ramdin averages 27 from 56 Tests and has snared 156 catches and five stumpings.