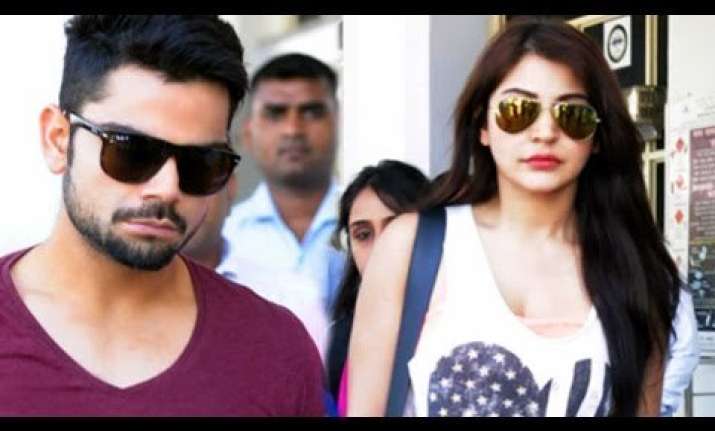 New Delhi: Poster boy of Indian cricket Virat Kohli's mom reportedly met Anushka Sharma's family at her penthouse recently. Rumours are that the love birds will soon get engaged after dating for several years.
The rumors have again surfaced that Cricketer Virat Kohli and Bollywood actress Anuska Sharma may be ready to take their relationship to the next level. Reports suggest the two may be thinking of getting engaged. Virat's mother is believed to have met Anushka at her residence.
According to reports, Virat's family - including mother Saroj - recently met Anushka at her penthouse for a casual visit. The visit has given birth to speculation that the two may be considering cementing their relationship.
This however is not the first time that  rumours of an impending engagement have emerged. Similar reports earlier this month were rubbished by Anushka's publicist. "There are several stories online about Anushka Sharma's impending wedding. However, I would like to set the record straight that there is absolutely no truth to these rumours and I would like to request you to refrain from conjecturing about the same," PTI had quoted the publicist's statement in relation to previous reports.