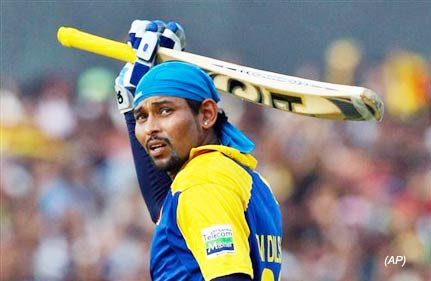 London: In a shocking turn of events, Tillakaratne Dilshan has turned out to be the leading Sri Lankan cricketer the ICC's Anti-corruption and Security Unit has been monitoring for alleged links with a bookmaker.
The 'Daily Mail' on Friday claimed that Dilshan was the player named in a Sri Lankan Cricket Board report to ICC's ACSU last year after he was allegedly spotted with a suspected illegal bookmaker in a London nightclub.
The report was filed by the Sri Lankan team manager after captain Kumar Sangakkara passed on suspicions among team-mates that Dilshan had been seen with the bookie during Twenty20 World Cup in England in June last year, the newspaper claimed.
"The player concerned has been under the ICC's scanner since the Twenty20 World Cup in England in 2009," it said.
Sri Lanka Cricket had reportedly kept the entire matter away from the public spotlight though Dilshan has been investigated by Sri Lankan police. No charges though was laid on Dilshan by the Sri Lankan police.
"There is no suggestion of any wrongdoing on the part of Dilshan. The Sri Lankans followed the ICC's protocol to the letter, reporting the alleged incident as soon as it was made known to the team management," the 'Daily Mail' report said.
A Sri Lanka team spokesman, however, denied any player having connection with bookies.
"He has done nothing wrong. There is no evidence against any of the Sri Lankan players. None of them are guilty. These allegations are being drummed up by unscrupulous elements who are trying to upset Sri Lanka's plans for the (2011) World Cup," the spokesman was quoted as saying by the newspaper.
The revelation of alleged connection of bookies with a high-profile player came at a time world cricket has been engulfed with 'spot-fixing' scandal involving three Pakistanis.
Pakistan Test captain Salman Butt, Mohammad Asif and Mohammad Aamer were suspended by the ICC and interrogated by Scotland Yard after a British tabloid claimed in a sting operation that they took bribe from a bookie to bowl deliberate no-balls during a Test match against England at Lord's two weeks ago. PTI