Follow us on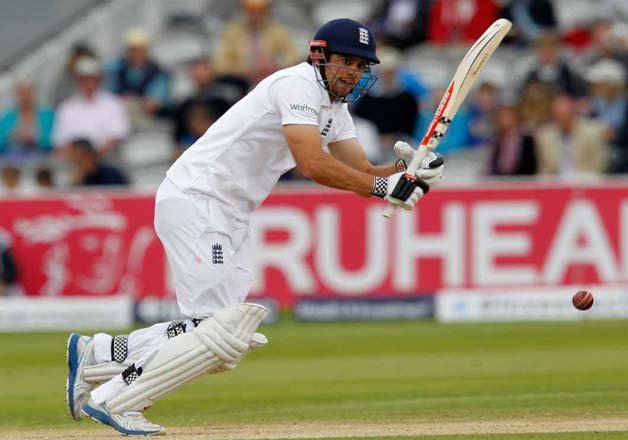 Antigua: Ahead of their first Test against the West Indies on Monday, England's pacer Stuart Broad said he is backing skipper Alastair Cook to make as many runs as possible as he is looking refreshed and confident.
"I'd back him to score big runs in this series, he looks refreshed and ready to go," Broad was quoted as saying by dailymail.co.uk.
"He seems in a really happy place and excited to be back around the group. He'd be the last person to make too much of a fuss about a hundred in a warm-up game," he said.
The 28-year-old pacer also paid tribute to James Anderson on the eve of his bowling partner's 100th Test, insisting he would not be the player he is now without his influence.
"He's one of my best mates and we've played a lot of cricket together. He's taught me a huge amount and guided me through my international career," Broad said.
"I think we're third behind Waqar Younis and Wasim Akram and Curtly Ambrose and Courtney Walsh as a pairing and that comes from us complementing each other's styles and constant communication. It would be a phenomenal achievement for him to become England's leading wicket taker," the English pacer said.
Speaking on the demise of legendary commentator Richie Benaud, he said, "I used to watch videos of my dad playing in the 1986-87 Ashes series and I'll always remember Richie's commentary on that. He had this way of sounding as if he was reciting commentary when he was speaking and making it relaxing and peaceful to listen to."
"I don't think there'll be anyone in the cricket world who won't be touched by his passing. His voice symbolised cricket and we'll all miss him," Broad said.