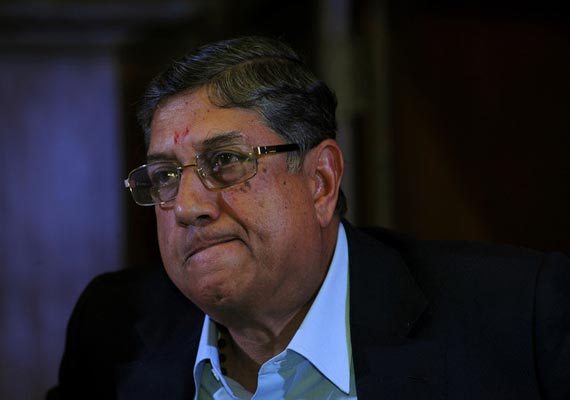 Kolkata, Jul 28: BCCI President-in-exile N Srinivasan seems set to return to the helm of affairs after a two-judge probe panel found no evidence against his team Chennai Super Kings in the IPL spot-fixing and betting scandal which rocked the sixth edition of the event.
The two-member panel, comprising former judges T Jayaram Chouta, R Balasubramanian, submitted its report to the BCCI Working Committee which met here today, which cleared the decks for the Tamil Nadu strongman to make a comeback.
The panel was mandated to enquire into the roles of Srinivasan's son-in-law Gurunath Meiyappan, who was the Team Prinicipal of Chennai Super Kings, Rajasthan Royals and its co-owner Raj Kundra.
"There is no evidence of any wrongdoing found by the judges against Raj Kundra, India Cements and Rajasthan Royals. The report will now be forwarded to the IPL Governing Council which will take a final decision when it meets on August 2 in New Delhi," BCCI vice-President Niranjan Shah told reporters.