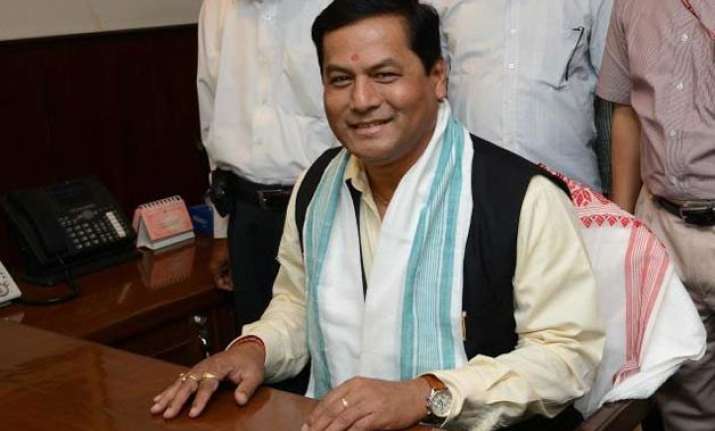 Kolkata: Batting for the resumption of bilateral series with arch-rivals Pakistan, Sports Minister Sarbananda Sonowal today said sports can promote friendship between the two neighbouring countries. 
"As a sports minister my main objective is to promote sports. For better friendship and relationship we want the series to take place. There are a lot of issues to be addressed that's a different part," Sonowal told reporters on the sidelines of Indo-Bangladesh Korean Cultural festival of taekwondo. 
Subject to government's green signal, the bilateral series is likely to be hosted by Pakistan at their 'adopted' home UAE owing to the security situation in their country as a final decision is awaited. 
The two boards, as per an MoU, are slated to play five bilateral series over eight years. 
PCB chairman Shahryar Khan recently had visited India and called on BCCI president Jagmohan Dalmiya to take the process forward. 
India had cut all cricketing ties with Pakistan since the 26/11 Mumbai attacks as they have not had a full-fledged series with the rival country; however, India did host Pakistan for an ODI series in 2011-12. 
The sports minister also said India's mission Rio Olympics was going in the right direction with the Target to Olympic Podium scheme in place. 
"We're targetting more and more medals from the Rio Olympics that's the prime objective. For this purpose, we're helping out the best possible medal prospective athletes. We are all supporting, whatever needs to be done we're all doing." 
Sonowal also said inquiry into the SAI tragedy was on. 
"We're taking all possible measures so that there's not a repeat of this type of a tragedy in any part of the SAI centre or country." 
Sonowal further said they want to promote the sport in schools. 
"It's also a priority event for us. We're encouraging this in schools also, so boys and girls can take up the sport. Government of India is always ready to promote sport.