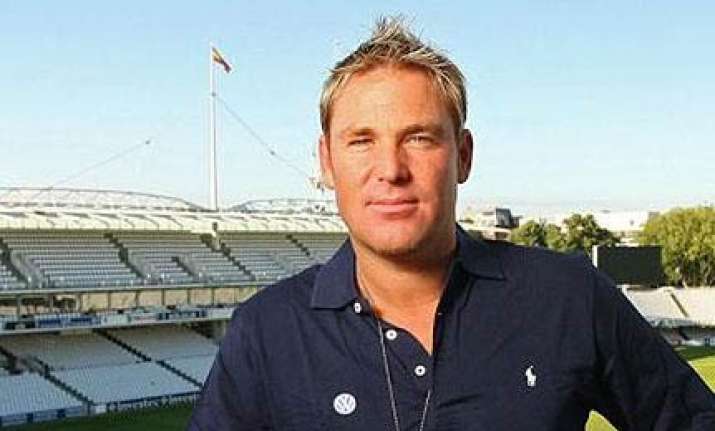 Sydney: Shane Warne criticised Australia's selectors on Saturday for ditching off-spinner Nathan Hauritz for the first Ashes Test against England.
Hauritz had been under pressure since taking a hammering on the recent tour of India but still enjoyed the backing of Warne, who said the selectors had erred by preferring left-armer Xavier Doherty and leg-spinner Steve Smith in the slimmed down squad.
"I think it's very very harsh on Hauritz, he deserved first crack at Poms. Nothing against X (Doherty) or Smith I wish them luck," Warne wrote on Twitter on Saturday.
"P.S. what happens if Smith or X don't do well back to Hauritz? That seems dumb to me. Got it wrong way around the selectors!
"I think some of the batsmen should have been dropped if they use the same selection criteria to Hauritz."
Doherty is virtually assured of making his Test debut after being included in the 13-man squad.
Although Smith was also included in the party for Brisbane, chief selector Andrew Hilditch said Doherty would be the man to get the call in the highly likely event of a spinner being played at the Gabba.
Doherty, an orthodox left-armer, played his first international match in a one-dayer against Sri Lanka earlier this month.
"When I got the phone call this morning I couldn't really believe it," Doherty told reporters. "I'm on top of the world at the moment, I couldn't be happier."
Doherty will be the ninth spinner used by Australia since the retirement of the Warne at the end of the 2006-07 Ashes series, which Australia won 5-0.
Australia have tried Stuart MacGill, Brad Hogg, Jason Krejza, Beau Casson, Cameron White, Bryce McGain, Steve Smith and Hauritz but Warne's boots proved too big to fill.
Doherty, who turns 28 on Monday, said he could not have asked for a better birthday gift.
"It's a nice (present) to get," he said. "I'm probably going to disappoint my wife, she's going to struggle to trump this one."