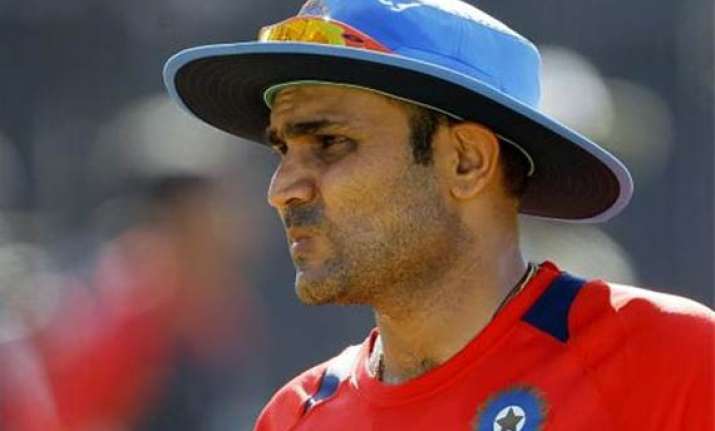 London, Aug 6:  India's opening batsman Virender Sehwag made a secret visit to London before the Lord's Test last month to meet his surgeon Andrew Wallace for a shot of injection on his injured shoulder.

The Daily Telegraph revealed that Sehwag, who cut short his Indian Premier League (IPL) stint in May to have a torn shoulder blade operated on by Wallace, wanted to get fit for the third Test.

After his last month's secret trip, Sehwag returned to Bangalore's National Cricket Academy where he was undergoing rehabilitation over the past fortnight.