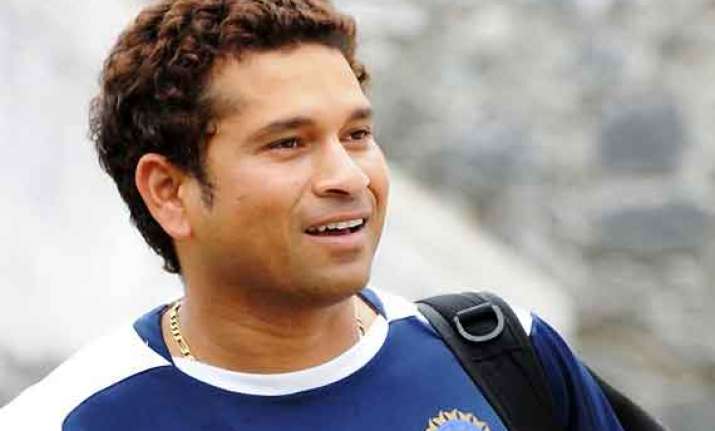 Rohtak (Haryana): Batting legend Sachin Tendulkar arrived in this Haryana town Friday evening to play in a Ranji Trophy match between Mumbai and Haryana.
Tendulkar drove into the town in a black-coloured BMW car and will be staying in the VIP suite of the government Canal Rest House. The rest house is managed by the state irrigation department.
Scores of people were awaiting the arrival of Tendulkar here. Police cordoned off the rest house and had tight security arrangements in place.
The rest of the Mumbai cricket team is lodged in a hotel here. The town, which is the home town of Chief Minister Bhupinder Singh Hooda, does not have any 5-star hotel.
Tendulkar will play in the Ranji Trophy match Oct 27-30 at the Chaudhary Bansi Lal cricket stadium at village Lahli, 10 km from here. He is likely to practice at the stadium Saturday.
Sources said that this match could be Tendulkar's last appearance in a national-level domestic tie.
Tendulkar has already announced that he will retire from international test cricket after the test match against West Indies to be played at Mumbai's Wankhede stadium next month. This will be Tendulkar's 200th test match appearance in a career spanning 24 years.