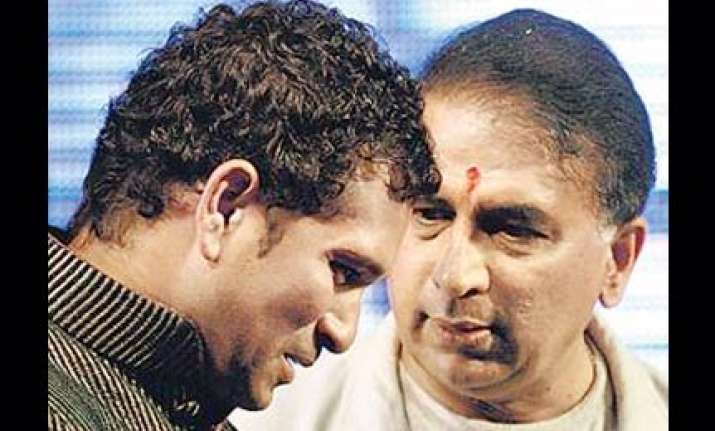 Was Sachin Tendulkar embarrassed to see Sunil Gavaskar bow to him in front of the television cameras during Mumbai Indians-Deccan Chargers match at DY Patil Stadium here on Sunday night?
One never knows but Tendulkar pleaded with Gavaskar not to do bow before him and touch his feet. "Nako, nako," Tendulkar urged Gavaskar in Marathi, reports the Mumbai newspaper DNA.
Gavaskar was humbled by Tendulkar's reaction. "He is such a loveable chap," the former India captain told DNA.
 "He is most respectful of elders," he went on. After Tendulkar scored his first double hundred in the ODIs, Gavaskar had declared that he would touch the maestro's feet and on Sunday he was trying to do exactly that when Tendulkar intervened.
"I was asked on national TV the day he got that amazing 200 what would be my first reaction when I next meet Sachin and I had said that I will touch his feet," Gavaskar explained. "I had not met him since then and so when we met at the toss I took the opportunity to do what I had promised."
Did he touch the feet? "He stopped me going all the way saying in Marathi nako, nako," Gavaskar said.
Tendulkar could not be reached for his comment.