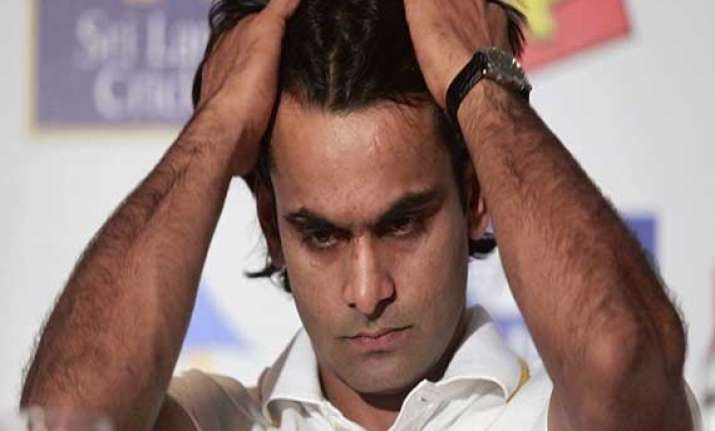 Lahore: After crashing out of World T20 in a humiliating manner Pakistan's Twenty20 skipper Mohammad Hafeez has said he is ready to play under any player if the PCB decides to relieve him of the captaincy.
Speculations are rife some heads will roll after Pakistan lost to West Indies in a one sided match that saw  pathetic performances particularly from top order batsmen.
Hafeez told the media on return home after the team's defeat at the group stage that the West Indies played very well in the last five overs of their innings in the decisive game Tuesday.
"We should accept the defeat gracefully so that we could perform better in the future," he said.
Hafeez also said his team played good as well as bad cricket in the tournament.
He said he was not happy with his own performance.
This is first time that Pakistan failed to make it in to the semifinal.