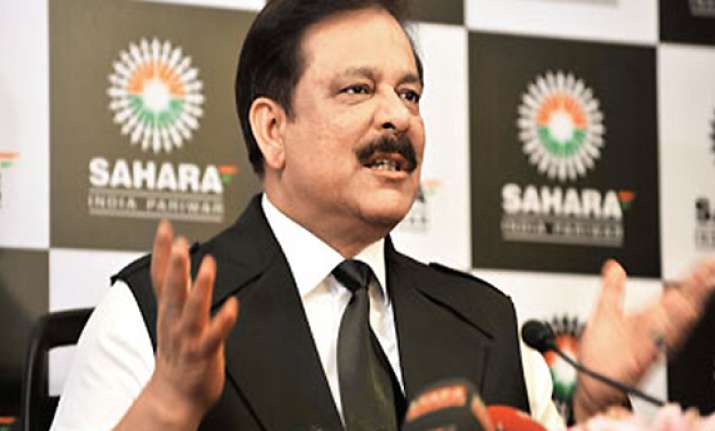 Mumbai, Feb 11: The top brass of BCCI and the aggrieved Sahara Group will meet here tomorrow in a bid to break the stalemate which prompted the corporate giant to withdraw sponsorship of the Indin cricket team and also pull out of the IPL.

Sahara Group supremo Subroto Roy will meet BCCI President N Srinivasan and IPL chairman Rajiv Shukla in order to resolve the issues amid indications that both parties are keen to find a solution to pave the way for Pune Warriers' return to the IPL fold.

According to reliable BCCI sources, both parties have come down from the rigid stance they had taken initially and are ready to bury the hatchet.

"Neither Sahara nor the BCCI would like to close the door on each other especially after sharing a fruitful relationship for over a decade. That both parties have decided to sit across the table and sort out their differences is a step in the right direction," a senior BCCI official said.

The bone of contention was Sahara seeking a replacement for Yuvraj Singh who is undergoing treatment for a malignant lung tumour in the United States.

The franchise wanted that Yuvraj's salary of USD 1.8 million be added to their kitty of USD 1.6 million after they spent USD 400,000 on retaining Sourav Ganguly.

The BCCI also turned down their requests of getting the first right of draft as well as Ganguly being inducted as Yuvraj's replacement so that they can go into auction with USD 2 million.

Now with the auctions over, it will be interesting to see what kind of "amicable settlement" the two concerned parties reach.