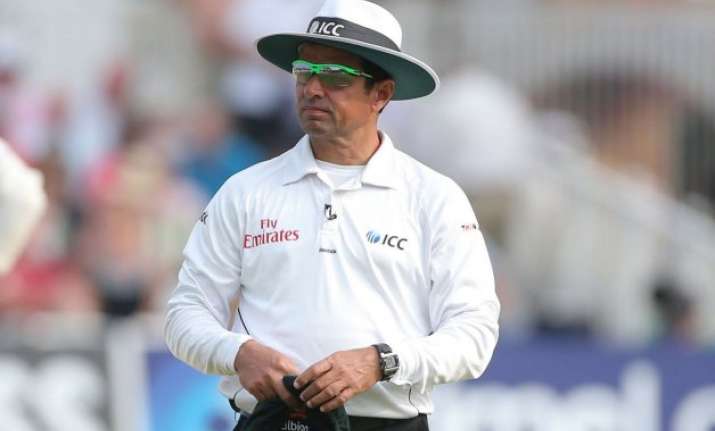 Karachi: In a bid to improve the umpiring standards here, the Pakistan Cricket Board (PCB) have decided to seek the help of the country's most celebrated Test umpire, Aleem Dar.
The Chairman of the board, Shaharyar Khan told PTI that he was aware of complaints from participating teams in the ongoing domestic season about the falling standards of umpiring.
"Some of the observers we appointed for the Quaid-e-Azam Trophy have also given negative remarks about some umpires and generally the situation does not look good," he admitted.
Shaharyar said in a bid to improve the umpiring standards and system in Pakistan the board would seek the help of Aleem Dar.
"I will meet Aleem Dar soon and ask him to look into the causes for these negative comments about the umpiring and give us a blueprint to raise the umpiring standards," Khan said.
Aleem is Pakistan's sole representative on the International Cricket Council's Elite Panel and has twice won the ICC annual umpire of the year award.
"Aleem has been one of our best umpires and I am hopeful he can help us improve our umpiring standards."
Pakistan's former captain, Rashid Latif, who is also coach of the Port Qasim Authority team in domestic cricket at one point in the ongoing season, was so disgusted with the umpiring howlers that he sent a letter to the PCB making it clear he would not be sending any more reports about the umpires as the board took no action on them.
Khan said he was aware of concerns expressed by the teams and he would look into the criteria for giving credentials to an umpire or for his posting in domestic matches.
"I think we need to have more former test, international or first class players coming into umpiring and we will also review the match fees and other benefits given to umpires right now to give them more incentive," he added.
They are also accusations that board officials indulge in nepotism in appointing umpires and Khan admitted there seemed to be a trend of favoritism and he would take steps to change the system to end this.