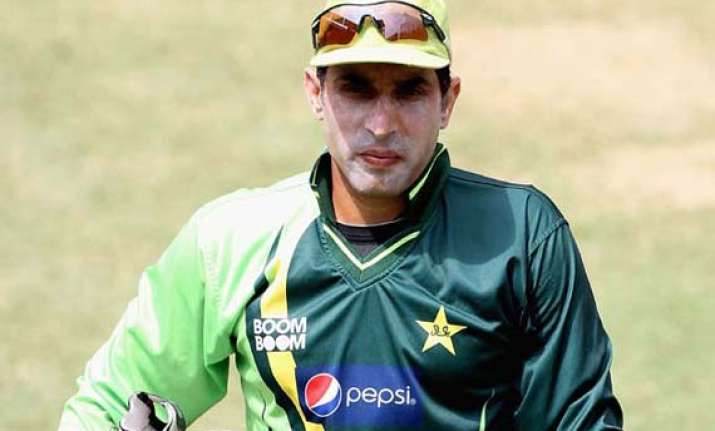 Cape Town, Feb 18 : Pakistan captain Misbah-ul-Haq rues the fact that major international test sides have been avoiding matches in his country, which is taking a toll on his players' performances.
"There is no doubt that this is a problem for us, it is difficult to be the top cricket team in the world when you do not play in your home conditions," Misbah said after his team lost to South Africa in the second Test.
South African captain Graeme Smith offered his sympathy for Pakistan's plight, but admitted he would chose not to tour the country if a proposed visit was put forward.
"I obviously sympathise with their situation. I have been to Pakistan five times in the past, but I would have serious concerns as to my safety going there under present circumstances."
Misbah said,  the fact his side played just six test matches in 2012 gave little opportunity for the players to gain experience in the longer form of the game.
"We have played some very good test cricket in the last two-and-a-half years, but not enough matches. If you look at the experience in this South African side, they have players with over 100 matches and others with more than 50.
"Because we have not played much, our team has players with just a few games and little experience. That makes it difficult to compete."
Foreign teams have been avoiding Pakistan after the daring daylight attack by terrorists on the Sri Lankan team in Lahore in 2009.
Pakistan has to play "home" matches in Abu Dhabi, Dubai, Sharjah and even England.
There was hope that Bangladesh would tour last month, but that too was shelved over safety concerns.