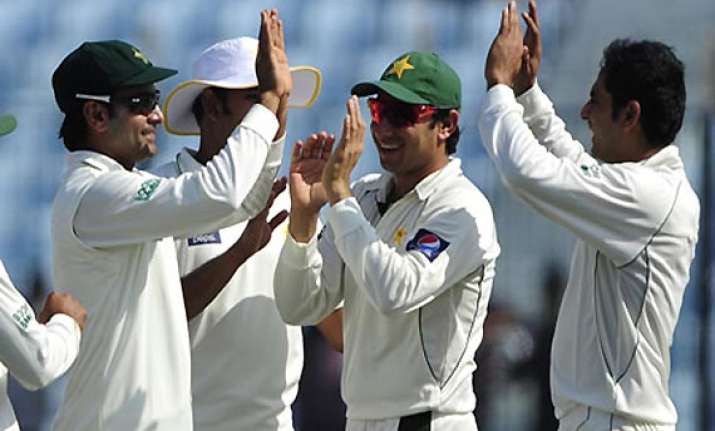 Abu Dhabi: Pakistan starts its campaign here on Monday in the two-Test series against No.1 ranked South Africa with an opportunity to reclaim the No.4 position in the ICC Test rankings.
Pakistan are currently ranked sixth with 97 points, just two behind fifth-ranked West Indies on 99 and four behind fourth-ranked Australia on 101. The Asian team has an opportunity to regain fourth if it wins by one Test or better, thereby pushing Australia into fifth and West Indies into sixth.
In case of a 1-0 series win, Misbah-ul-Haq's side will gain nine points to end at 106. Pakistan can gain up to 11 ratings points if it wins both the Tests and jump to fourth with 108, thereby gaining seven points lead over Australia and nine over West Indies.
South Africa head the table with 135 and lead Pakistan by 38 points. This gap means Graeme Smith's side is favourite to win the series. As such, because the rankings are weighted to reflect this difference, if South Africa win both Tests, then they will gain just one rating point but will lose as many as four ratings points if the series ends in a draw, eight points in case of a 0-1 defeat and 10 points if Pakistan win both the Tests.
The two-match series will be played here at Abu Dhabi (Oct 14-18) and Dubai (Oct 23-27).