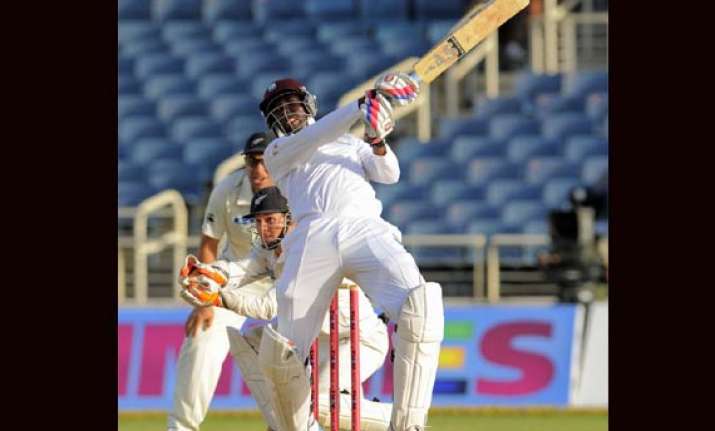 Kingston (Jamaica): West Indies off-spinner Shane Shillingford says batting practice in the nets paid off, resulting in him scoring the second fastest Test fifty.
Shillingford struck an unbeaten 53 off a mere 25 balls as West Indies attempted to chase down a mammoth 403 for victory in the opening Test against New Zealand.
West Indies lost the match by 186 runs inside four days as the Kiwis took a one-nil lead in the three-Test series, with the second set to begin in Trinidad Monday.
"A lot of coaches, in terms of different teams, see me bat and always tell me I will get runs. Even the Windward coach tells me that," said Shillingford who played his first Test since his suspension due to an illegal bowling action.
"So, I am doing some work in the nets along with the assistant coach and staff on batting, and I'm glad it paid off today."
The Dominican cricketer finished with a match haul of five for 184 and teamed up with Sulieman Benn in an 85-run last wicket partnership which threatened to take the match into the fifth day.
Shillingford struck three fours and five sixes in an impressive showing with the bat.
"Growing up, I never used to be a bowler. I used to be a No. 3 batsman, playing under-19s, under-13s," Shillingford said.
"The technique and all is still there, the way I like to strike the ball. My strength is to hit the ball straight.