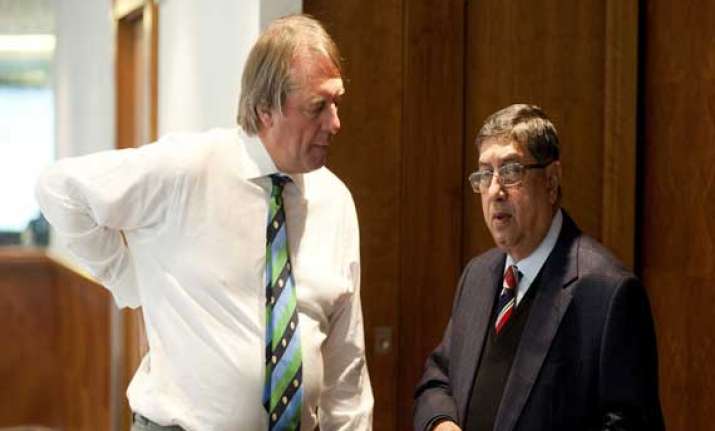 Singapore: BCCI  president N. Srinivasan will take over as Chairman of  ICC from mid of 2014. He will hold this position for two years.
The decision to this effect was taken here today in ICC board meeting.
A new Executive Committee will be formed to report into the Board. The initial Chair of this Executive Committee (ExCo) will be Wally Edwards from Cricket Australia while the Chair of the Finance and Commercial Affairs Committee (F&CA) will continue to be Giles Clarke from the ECB. These roles will be for an initial two year transitional period to 2016 only.
Once this transitional period is completed, the Chair of the ICC Board will be elected from within the ICC Board with all Full Member Directors entitled to stand for election.
BCCI, CA and ECB - will be represented on both sub-committees, along with two representatives of the other Full Members (who will be elected by the Board).