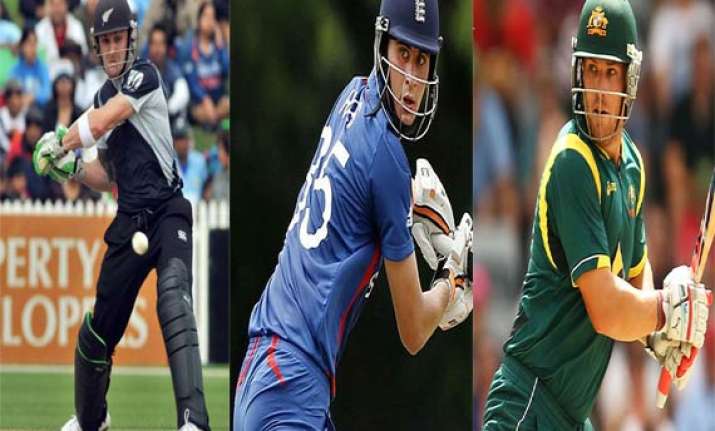 New Delhi: International Cricket Council which is headquartered in Dubai (UAE) prepares rankings of teams and players match by match based on their performances.
After the West Indies-New Zealand series and Australia-England T20 series which Australia whitewashed, ICC has prepared the latest list of top T20 batsmen on the basis of their batting in the matches during the series.
Virat Kohli
slipped a rung but is still the best-placed Indian batsman at fourth in the latest ICC T20 rankings.
He is followed by
Suresh Raina
at 5th and Yuvraj Singh at 6th. Both these batsmen gained a position to move up the list.
Here is the list of ICC's top 10 T20 batsmen of the world: