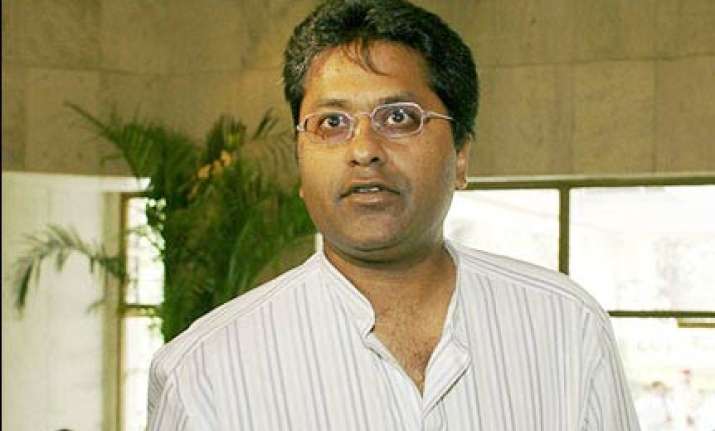 New Delhi, Oct 15 :  Airports and other entry points across the country have been alerted by the Enforcement Directorate to detain sacked IPL Chairman Lalit Modi, under probe for alleged violation of foreign exchange regulations in connection with the T20 cricket tournament.
The financial watchdog issued a Look Out Circular against 46-year-old Modi, who is at present in the UK.
The circular has been sent to entry points and airports in the country along with his photographs by the ED which has already started the process of getting revoked the passport of Modi, who has also been accused of misappropriation of Cricket Board funds to the tune of Rs 470 crore.
The circular empowers the enforcement agency at these check points to detain the individual who has been flagged and immediately inform the issuing agency.
Adding to Modi's troubles, the ED is examining the FIR filed by the Cricket Board against him for alleged misappropriation of funds to the tune of Rs 470 crore.
ED recently issued an international Blue Notice Alert for detention of Modi for alleged "serious contraventions" of the foreign exchange law in connection with IPL. The notice bears Modi's photograph and passport number besides other details.
Modi, however, has maintained that he has always cooperated with the Enforcement Directorate and that he is ready to appear before the agency personally in London or through video conferencing.
BCCI secretary N Srinivasan had, in his criminal complaint filed with the Chennai Police Commissioner, accused Modi of committing financial irregularities mainly in allotment of media rights and free commercial rights. PTI