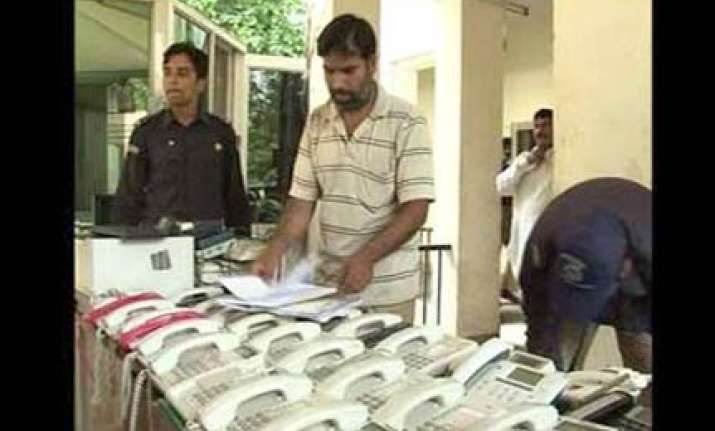 The Lahore police on Sunday conducted raids at the establishment of a leading bookie Mendez and seized several crores of rupees worth cash, computers, decoders, fax machines, etc.
There were more than 100 telephone lines connected to the bookie's office, and most bets were being taken from Britain, Dubai and South Africa.  
Pakistan President  Asif Ali Zardari has described the mathcfixing  incident in London as unfortunate and has sought a report from Pakistan Cricket Board president Eijaz Butt.  
Meanwhile, Pakistan cricket manager Yawar Saeed said, the passports of the Pakistani players were with the management and not with the Scotland Yard.  
Saeed claimed the morale of the players was good and they would cooperate with the Scotland Yard probe.