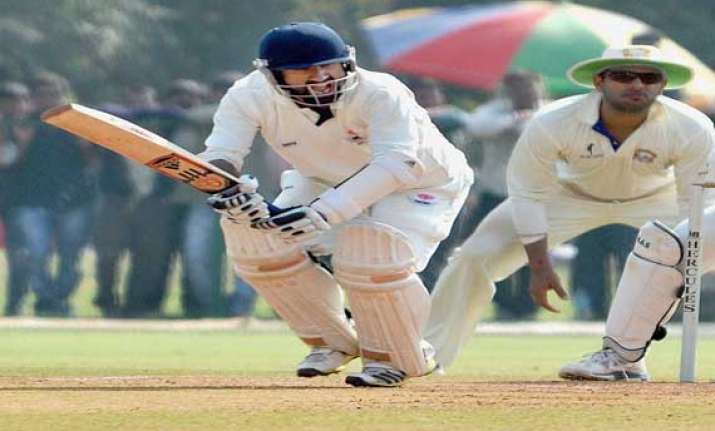 Jammu: Taking a dig at the poor cricket infrastructure in the state, Jammu and Kashmir all-rounder Parveez Rasool today voiced his concerns about lack of quality facilities, which is a hindrance for the talented cricketers to showcase their skills and come into national reckoning.
"There are number of problems (with regards to cricket in J&K). We do not have proper infrastructure. We do not have a number of grounds also. We have only two grounds ---one in Jammu and another in Srinagar," Rasool, who is an India A regular and was also first cricketer from state to be selected in the national team, told PTI today.
Asked to elaborate, Rasool said,"When we go to Srinagar in November, we cannot play there for six months (due to snowfall). After that when we come to Jammu, we are left with only one ground. We do not have good turf wickets (natural grass)."
Rasool, who was named in the Rest of India squad for Irani Cup that will take on Ranji champions, Karnataka, at Bangalore from 9 February, said "If we ought to perform well, we need to have good infrastructure. We should first have grounds for practice and there should be better facilities".
Today, Rasool was felicitated here by Union Minister and Jammu and Kashmir Cricket Association (JKCA) President Dr Farooq Abdullah at a function today: "Dr Abdullah gave away momentos and cheques worth Rs 35 lakh to players and team officials for reaching quaterfinals in Ranji Trophy this season," JKCA Press and Media Incharge, Ranjeet Kalra said.
Rasool urged the state government to at least construct an indoor academy in Srinagar which will help the players get quality training during winter season: "We should have one indoor academy for winters in Srinagar.
District level cricket matches should be held to better cricket in the state. If you see in other states like Punjab, they keep playing matches at district levels. Matches are important for building a team". According to state team captain, pre-season practice matches are an important part of the preparations for Ranji Trophy.