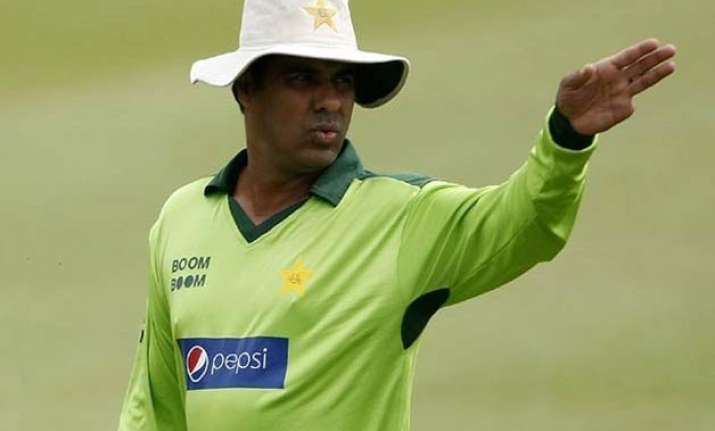 Karachi: Former Pakistan captain Rashid Latif today suggested head coach Waqar Younis to step down in the wake of national team's humiliating 0-3 drubbing in the ODI series against Bangladesh.
"I think it is best if Waqar steps down himself after this appalling performance in the one-day series. It is best for him if he steps down himself," Latif said.
"Bangladesh has improved their cricket but still to lose in such a manner to them is not tolerable and for this the management is responsible. They couldn't even field a proper eleven in all three matches," he fumed.
Latif said that he did not see Azhar Ali being a successful captain in future and said Waqar needed to accept responsibility for the defeats.
Former fast bowler Shoaib Akhtar warned of tough times in the coming Test series. He said he had warned beforehand that the way Pakistan cricket was being managed, it would soon face a day when it would lose to Bangladesh.
"We have lost the one-day series and I see similar results in the Test matches," he said.
Akhtar said the team management appeared to have no inkling as how to take Pakistan cricket forward.
""They can't even get their playing combinations right which is unacceptable. In the past two to three years Pakistan survived because of spinners but now they are difficult times ahead for us."
Former captain turned commentator, Rameez Raja also expressed disappointment at the ODI results and said the expectations one had with Younis had not been realised.