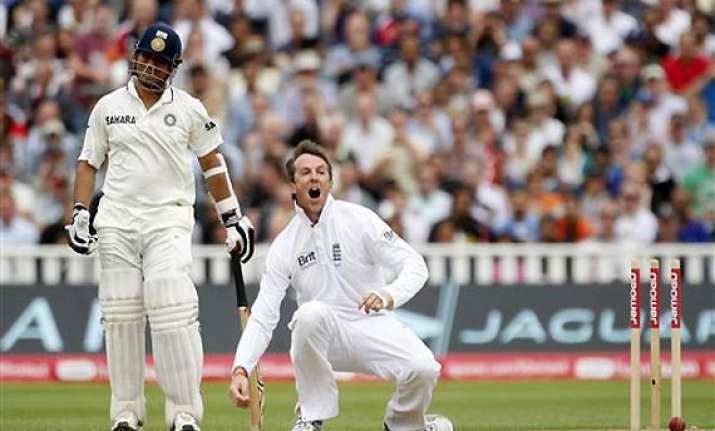 London, Aug 17: Appreciating the Indian cricket team's performance, England spinner Graeme Swann has said this is the best Indian team he has ever played against.

Talking to reporters here on Tuesday, Swann said: "Well, it is the best Indian team I have ever played it, so I am happy with that, it is very hard to draw comparison in different periods of time but certainly since I have been back in the fall this is the best team I have played."

England's series victory takes them to top of the test rankings ahead of South Africa and previous leaders India.

Swann also said that team India would perform to its potential to beat England in the fourth and final test.

"It is not for me to say what the spirit is like in the Indian team. Cricket is one of those games if a team is on top, the other side can really be made to look as if they have been dragged through the mills, so it would be very dangerous to Indian team or anything in a world class outfit because they will turn up on Thursday and they would want to beat us and we would have to play exceptionally well to match them and hopefully better," he added.

He also said that the England has to play exceptionally well against India in the final test.

Appreciating his team performances in earlier matches, Swann also said that England had substantially managed to keep India down below 300 runs.

"I think the best thing that we have done over the series is managed to keep India down below 300 every time we have bowled which we gone into the series. Normally people would have given a good chance to do it. We need to try and keep up that as well and we know the Oval can be good batting place and as always is and we can maintain the standards that we have so far achieved and hopefully we can do that again," asserted Swann.