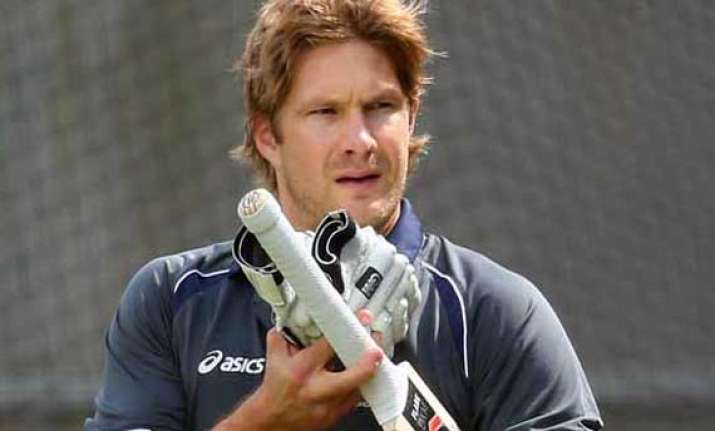 Sydney: Australian all-rounder Shane Watson Wednesday said that his team, with the support of the favourable home conditions, will hope to make life difficult for the visiting Indian cricket team when the two sides meet in a four-Test series starting Dec 4.
India will play the first Test starting Dec 4 in Brisbane, for the first time in 10 years while the series' other games will be played in Adelaide (Dec 12 to 16), Melbourne (Dec 26 to 30) and Sydney (Jan 3 to 7).
This will be followed by a ODI tri-series, including England, starting Jan 16.
"We are hopeful that the groundsmen are going to make the grounds very conducive to what we do (because) in India they certainly make sure the conditions are favourable to them," Watson was quoted as saying by The Australian.
"They (India) have got a lot of world class players, especially in their batting, but over here is a different challenge for them," the 33-year-old added.
Watson, who is nursing a calf injury, said he would prefer to open the innings.
"I have had my best success opening in all formats. I love going in knowing I can just take on the game and not worry about the consequences, which is when I am batting at my best," the all-rounder pointed out.
"The biggest challenge for me when I am batting down the order is assessing the situation of the game and also trying not to worry about getting out and that's normally when I get into a slightly negative mindset, which can affect my performance at times," Watson added.