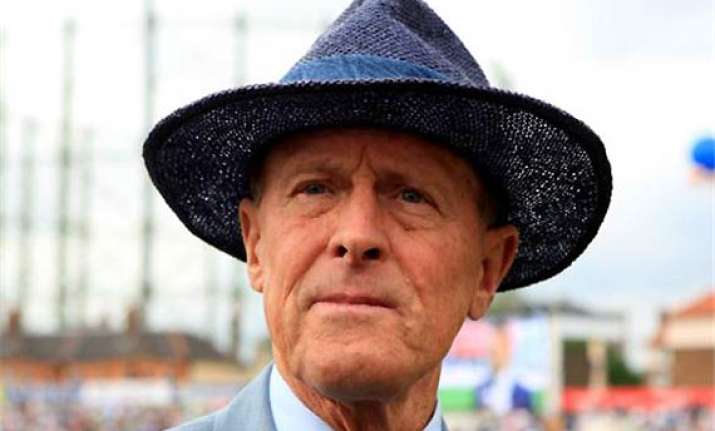 London, Aug 12: Former England captain Geoffrey Boycott has questioned India's plummeting numero uno Test status terming Mahendra Singh Dhoni's men as a 'shadow of an average team'.  

Down 0-2 in the series and struggling to save the third Test, India are on the verge of losing their world No 1 tag to England if they lose the ongoing Edgbaston match.

"If you are looking for competitive cricket, you are not going to find it in this Test match. England are delivering good stuff with intensity and good professionalism but they playing an Indian side that I do not recognise," wrote the former England opener wrote in an analytical piece for a newspaper.

"The question everybody keeps asking is how the hell did India get to number one in the world playing like this? They look a shadow of even an average team. The bowlers try hard but are military medium and the fielding at times is unathletic it beggars belief. There are players walking around just waiting for the close of play and expecting England to win the game," said Boycott.

He also rubbed salt on India's wound when he said that victory in the Edgbaston Test is just a matter of time for the home team.

"England will win this match; it's just a matter of when. It's not England's fault but the cricket has been uninteresting. It is not a contest. It is quite obvious that England can win the match whenever they want. They are dominating that much," Boycott said.

Rahul Dravid put down two straightforward catches at first slip and Sreesanth dropped a sitter at point.

Boycott was of the view that the depleted Indian bowling attack lack sting and is no match for the quality English batting line-up.

"The (Indian) bowlers must feel demoralised bowling to this excellent England side on a good pitch and with no help whatsoever from their colleagues in the team," he said.

"Occasionally, (Praveen) Kumar bowled a few good balls and so did (Ishant) Sharma but they were so out of luck that whenever England batsmen got a good ball they played and missed or nicked it short of the fielders. By the end of play, we had Raina and Tendulkar bowling and it looked like a charity match," said Boycott.

He praised the English willow yielders for batting India out of the Edgbaston match.

"Cook was the star of the show having to work quite hard early on against little seamers where he has to hunt for the ball on the front foot. Andrew Strauss's innings was nicely put together until he got himself out sweeping. Ian Bell's was a funny innings. It looked to me as if he was over-confident attempting outrageous shots too early and I never felt he would last long," said Boycott.

"Kevin Pietersen played almost disdainfully taking runs wherever he wanted until he got too far over and misjudged where his off stump was," he concluded.