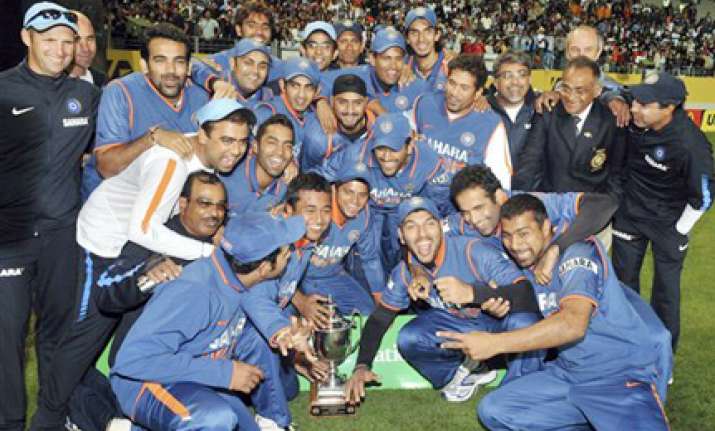 India have been placed in Group B -- along with England and South Africa -- for the 2011 World Cup in the sub-continent, the International Cricket Council (ICC) announced on Wednesday after a Board meeting in Johannesburg. 
"In Group A there will be Australia, Pakistan, New Zealand, Sri Lanka, Zimbabwe, Canada and Kenya. In Group B there will be India, South Africa, England, West Indies, Bangladesh, Ireland and Netherlands," the ICC said in a statement. 
The meeting also approved the schedule for next year's Under-19 World Cup scheduled in January in New Zealand. 
"The full schedule will be posted on the ICC website shortly," the statement read. 
Apart from this, the meeting also discussed ways to promote cricket and decided to have more research on the concept of day/night Tests. 
"A competitive analysis of other sports and entertainment products will be carried out by a working group and there will be further research carried out into various proposals for product development and variation of Test cricket, such as day/night Test matches," the ICC said. 
"The working group will be chaired by ICC Chief Executive Haroon Lorgat and will include a representative from each Full Member as well as the ICC General Manager   Commercial, Campbell Jamieson and ICC General Manager   Cricket, David Richardson," it added. PTI