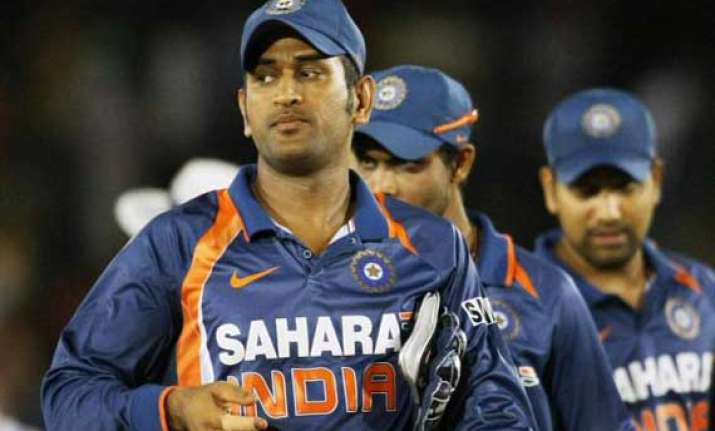 Nagpur: India won the toss and elected to field first gainst Australia in the 6th ODI of seven match series here at BCA stadium. India made one change, bringing Amit Mishra in place of Vinay Kumar while Australian squad is unchanged.
India is trailing 1-2 in the series and for them it's a  do or die situation as they have to win both the remainig games to clinch the against Australia touted as underdogs when they arrived India.
It has been 10 days since there has been a result in this series but the good news is, the weather should hold up for the last two games. Last two games were washed out because of rains. 
Australia needed to win 6-1 or better to usurp India - but India need to win this one to avoid yet another home series loss against Australia. This is their sixth proper home series against Australia, and they have won only once, back in 1986-87.
Teams
MS Dhoni
(Cap), R Ashwin, S Dhawan, RA Jadeja, V Kohli, B Kumar, A Mishra,
Mohammed Shami
, SK Raina, , RG Sharma, , Yuvraj Singh
GJ Bailey (Cap), , XJ Doherty, JP Faulkner, , AJ Finch, BJ Haddin,  PJ Hughes, MG Johnson, CJ McKay, GJ Maxwell, AC Voges, SR Watson