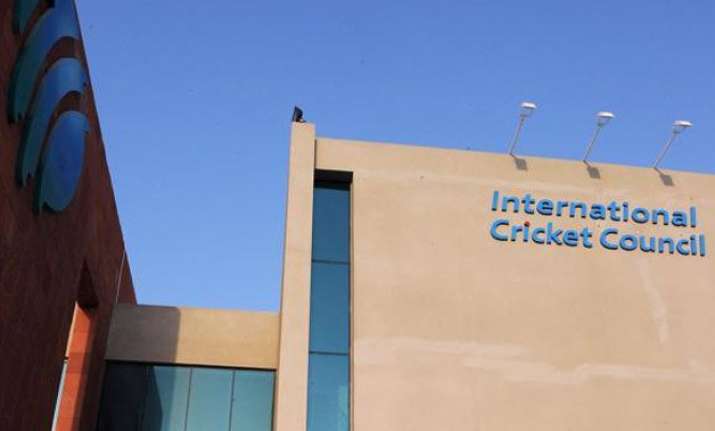 Dubai: The ICC Board today decided to double the prize money of the top-ranked Test team to USD 1 million from its existing USD 500,000 from April 1, next year and also increase investment in women's cricket by five-fold.
According to a media release issued by ICC, "The Board approved an increased allocation of USD 65 million as the prize money for the top ranked Test sides and for men's and women's ICC Events during the period 2016-2023. This represents a 41 per cent increase in the total prize money paid to players compared to the previous eight-year cycle."
"In a decision to better reward the best performing Test teams, the Board has doubled the prize money for sides that top the ICC Test Championship table each year at the 1 April cut-off date. As a result, the number-one ranked Test team on 1 April 2016 will receive USD 1 million, up from USD 500,000 in 2015."
"This prize money is in addition to the Test Cricket Fund of $70million, which the ICC Board introduced last year to help ensure Test playing sides are able to sustain a home programme of Test cricket through to 2023.
"The fund will be available from next year to all Test Members except the Board of Control for Cricket in India, Cricket Australia and the England and Wales Cricket Board," the release further stated.
In line with the ICC's new strategy which aims to assist the development of more competitive teams in international cricket, the Board approved that direct funding available to the Associate and Affiliate Members (AMs) will increase from 125 million USD in the previous cycle to 208 million USD for the period from 2016-2023.
The Board also approved the overarching principles of the Associate Members funding model which will result in an immediate increase to the annual funding pool from USD 20 million in 2015 to USD 26 million in 2016.
The Board received an update on the development of cricket in the USA following the suspension of the USA Cricket Association (USACA) in June.
The Board was pleased with the work undertaken, in conjunction with the wider US cricket community, to start developing a meaningful strategy for cricket in the USA, which includes the unification of all stakeholders.