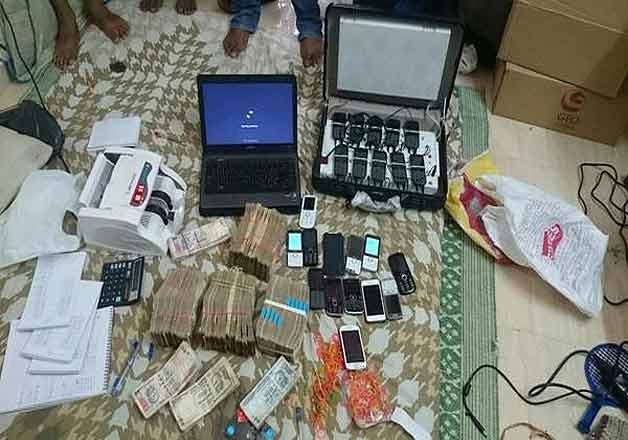 New Delhi: A Delhi court today allowed a plea of Enforcement Directorate (ED) seeking transit remand of two accused arrested here in connection with its probe into the alleged multi-crore hawala and money laundering in betting in IPL and international cricket matches.  
Ritesh Bansal alias Bharat and Ankush Bansal were produced before Chief Metropolitan Magistrate (CMM) Sanjay Khanagwal where the agency alleged that they were involved in sending money in and outside the country through hawala transactions. 
The court allowed the agency's plea for transit remand of the two accused and directed it to produce them before the court concerned in Gujarat on or before May 13.  "In view of the submissions made, I am of the opinion that vide arrest order dated May 10, 2015 the accused persons named above have been arrested and the said arrest order is annexed with the grounds of arrest and furthermore this is an application merely for transit remand of the accused persons to produce them before the concerned court," the CMM said.  
"In view of the arrest order which has been issued by the applicant - Assistant Director along with the grounds of arrest is sufficient for the purpose of transit remand.  Accused persons be produced before the court of Principal and Sessions Judge, Ahmedabad (Rural), Gujarat by or before May 13," the court said.
During the hearing, ED's special public prosecutor N K Matta told the court that alleged multi-crore hawala racket was going on and a complaint was lodged on the basis of specific intelligence information regarding operation of the racket in online international cricket betting.
Matta alleged that online betting in matches was going on through UK-based website Betfair.com and initial probe into the case was conducted under the Foreign Exchange Management Act (FEMA).
He said four accused persons have been arrested in connection with the case.
The counsel appearing for Ritesh and Ankush opposed ED's plea saying the investigating officer was not carrying all the relevant record suggesting their involvement in any such alleged transaction.
ED had conducted searches, which began in Delhi and neighbouring Gurgaon and continued till late last night and arrested the two accused.
Searches were also carried out by the ED in Ahmedabad in connection with the case.