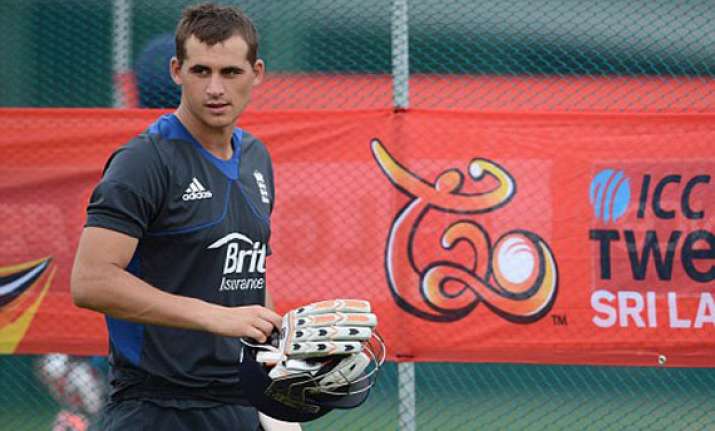 London: Alex Hales, the world no. 1 T20 batsman,  hopes to secure a deal in excess of £500,000 per season in next January's India premier League auction. He has asked Nottinghamshire to release him for full participation in future Indian Premier League tournaments and set a precedent for England's limited-overs specialists.
The world's No 1 T20 batsman Hales believes his profile will help fetch him big  mullah( Rs 5 cr per season). Although others, such as Eoin Morgan and Owais Shah, have spent full seasons at the
IPL
, the 24-year-old would be the first current England international to do so via a long-term agreement with his primary employers.
Nottinghamshire denied requests made by Hales at the turn of 2013 fearful of losing a raft of players for the start of the domestic season but their stance has since softened.
'My view is that requests from contracted players to be made available for the Indian Premier League should be considered on a case-by-case basis,' explained director of cricket Mick Newell.
'We have to be aware that, for part of our summer at least, he doesn't want to be here. The IPL is played throughout April and May and if that's the only cricket he's going to play outside of Nottinghamshire then we have to find a way to live with that. 'Alex Hales can make life-changing amounts of money and we may have to allow him to do that so we can find a way to keep him here for a big part of our season.'
Should Hales attract the level of cash anticipated, Nottinghamshire would be compensated by a near six-figure sum, allowing them to invest it in another top-end county performer.
An official decision by the Nottinghamshire hierarchy is expected well in advance of him jetting off to Australia in December to feature for Adelaide Strikers in the Big Bash League.