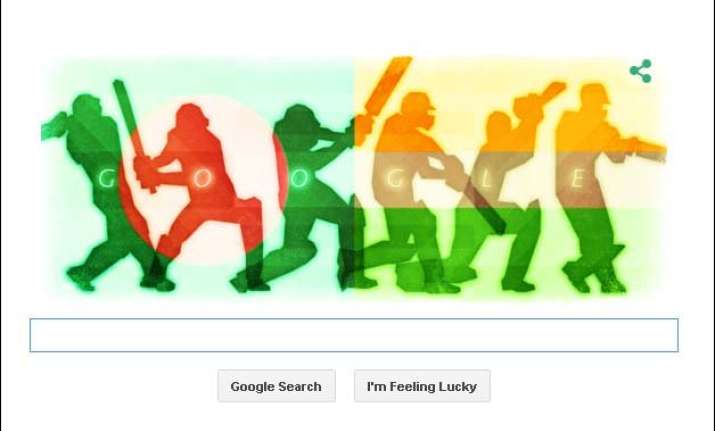 New Delhi: Search engine giant Google has painted its doodle in India-Bangladesh colours as the two neighbouring nations clash in the second quarter finals in the ongoing Cricket World Cup in Australia and New Zealand.
The doodle depicts six batting shots with each letter of 'Google' written on all six players in action.
The left part of the doodle is painted with the colours of the Bangladesh flag while the right sports the Indian tricolour.
ALSO READ: Live Updates: India opts to bat against Bangladesh, Quarterfinal 2
Yesterday, South Africa beat Sri Lanka in the first quarter finals at Sydney.
Tomorrow, Pakistan will take on co-host Australia at Adelaide.
The fourth quarter final is slated for Wellington between co-host New Zealand and West Indies.
The semi finals will be played on March and March 26.
The 2015 ICC World Cup will draw to a closure on March 29.