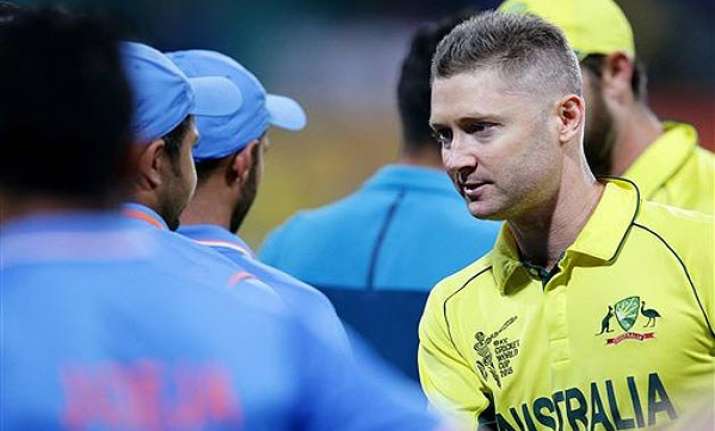 Karachi: Former Pakistani cricketers rued the failure of any Asian team to make it to the cricket World Cup final after Australia beat India by 95 runs in the second semi-final in Sydney today.
"It is the first time since 1987 that we don't have an Asian team in the World Cup final and it shows just how much work needs to be done by teams in the south Asian region to catch up with the changing face of cricket," Pakistan's former captain Rashid Latif said.
He said while India had managed to reach the semi-finals because their players had benefited from playing in Australia since the last four months but other Asian teams disappointed in the World Cup.
"I think the foreign players particularly those from New Zealand and Australia have changed their approach to limited overs cricket because of their continued exposure in the IPL. Which is why we see these two teams in the final," he said.
Former Test batsman Muhammad Yousuf admitted that Asian teams now need to change their way of playing limited overs cricket.
"It goes without saying a lot has changed since when we played. The sort of attacking batsmanship we see nowadays from Australian and New Zealand batsmen has to be emulated by our players as well. The mental approach has to change," he said.
He did not agree that having the World Cup in New Zealand and Australia benefited the hosts.
"I don't think pitches or conditions matter that much now. It is just that the finalists have improved in the last four years."
Former Test opener and coach Mohsin Khan said that losing the semi-final was a setback for Indian cricket.
"There was this feeling India could beat Australia as they were on a roll but I think the Australians today showed more intent and purpose and withstood the pressure better than the Indians," he said.
Former Test spinner Abdul Qadir said it was always going to be difficult for Asian teams to make the final because the pitches offered nothing to the slow bowlers.
"The batting has also changed a lot and when there is no turn or bounce in pitch, spinners will struggle and India had based their entire strategy around their two spin bowlers. The Australians read the situation better," he said.