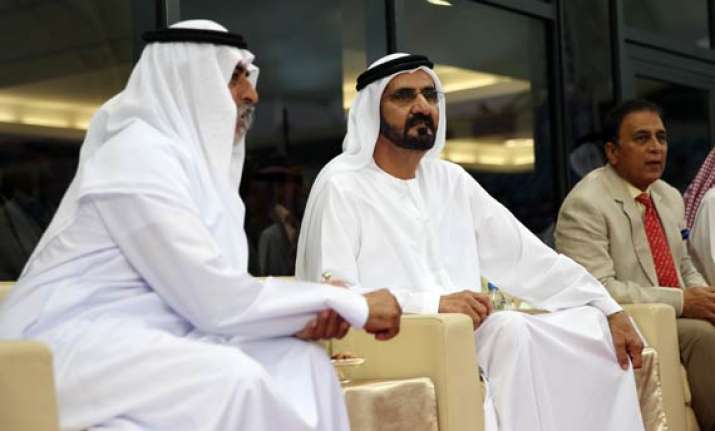 Mumbai: The Indian Cricket Board (BCCI) today stopped short of confirming if paceman Morne Morkel was approached by a suspicious element in the UAE leg of the IPL and remained confident that the current edition of the T20 league will not be hit by any off-field controversy.
There were reports that after being approached by a suspicious person, Kolkata Knight Riders' South African pacer Morkel had alerted the Anti-Corruption and Security Unit of the IPL.
Asked about the same at the IPL Governing Council meeting here today, BCCI secretary Sanjay Patel said they are awaiting a detailed report.
"The anti-corruption unit will take care of the matter and their periodicals will come. It is always part and parcel of the governing council discussion. We are awaiting their detailed report, if there is anything. They are independent to work, ICC and BCCI anti-corruption unit," Patel said.
Sunil Gavaskar, the interim BCCI President for IPL affairs, said the meeting was to take stock of what happened in the United Arab Emirates leg.
Gavaskar had earlier said he wanted the people to remember this IPL only for cricket and asked how he can ensure that, the batting legend said, "The human nature being what it is, nobody can give any guarantees. We have put some measures in place and certainly the way the UAE leg went, it has given us some confidence, if it carries on the same way we will have this India-leg also free from any off-field controversies."
"That is what we are hoping for. I believe that the presence of the integrity officers is evidently a big plus. It is a big plus because earlier anybody could call in case there were any approachers but I don't think people were confident about it,now the integrity officer travels with every team. So the younger player or the most susceptible sometimes, is the uninitiated player. We have given them all the education that is necessary," Gavaskar added.