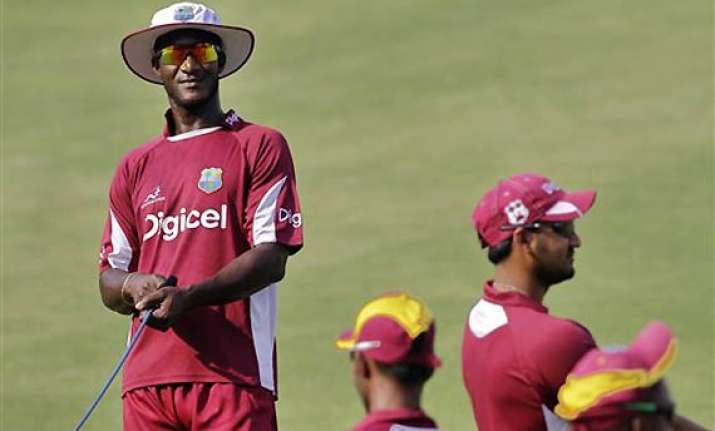 Visakhapatnam, Dec 1: With India on a 10-match winning streak at home, it is difficult to stop their juggernaut, said West Indies captain Darren Sammy ahead of their second one-dayer here tomorrow. 

West Indies are yet to win a match against India despite coming agonisingly close on a few occasions during this tour so far.

"India so far have won the last 10 games at home. When you have a winning run, you always tend to get a way to go over the line," said Sammy.

India wriggled out of a precarious position to clinch a nerve-wrecking one-wicket win over the West Indies in the first ODI at Cuttack to take 1-0 lead in five-match series. 

Windies had a real match in their hands when they had India 201 for 9, chasing 211 but the victory remained far-fetched as Indian tail of Umesh Yadav and Varun Aaron crossed the line in time.

However, Sammy said that they would be taking a lot of positives from the last game and felt that their elusive victory was just around the corner.

"We keep getting close. We need to find ways to overcome that. We managed to take India all the way down to the wire, defending a small total. As much as we were disappointed in losing, the guys will take a lot of confidence going forward in the one-day series," the skipper insisted. 

"We are definitely looking to win games here. We have showed that we can compete with the best one-day teams in the world. Had we showed killer instincts in the last game, we could have crossed the line. Hopefully, we would come victorious tomorrow.

"We as a young team, we need to find a way out whether it's mentally, physically or tactically. I believe in all the guys here. A win is just round the corner. It could be tomorrow," he added.