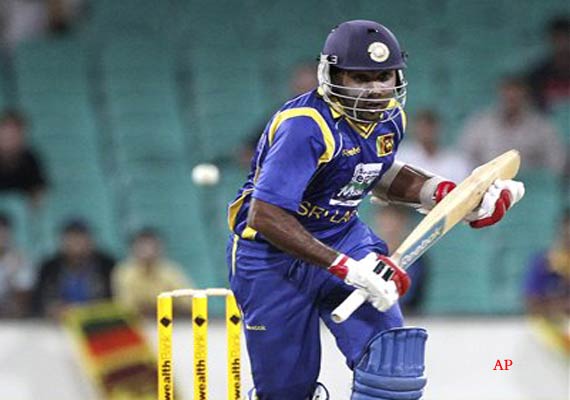 Brisbane, Feb 20 : Though keen to take advantage of India captain Mahendra Singh Dhoni's absence from the team due to slow over-rate ban, Sri Lankan skipper Mahela Jayawardene said his side would not take the opposition lightly in the triangular series match here tomorrow.

"Dhoni is in good form and he is a match winner. But they have also got some really big players. We can't be complacent.  We will focus on the entire Indian team and try and execute a good game plan. I think we didn't have a good start but we have improved as a team in every game," said Jayawardene.

"Our guys have been bowling pretty well. They are hitting good areas and adjusting to different surfaces so I feel they will give their best on this wicket as well," he added.

Jayawardene also said that the Lankans would be looking to capitalise on the fact that India suffered a heavy defeat at the hands of Australia last night.

"It's a great opportunity for us and like I said, our goal is to get into the fianls...there are four games left and rather than waiting for the results, if we can control our destiny (then) that's what we need to do," he said on the eve of the one-dayer here.

In the last game against Australia, Jayawardene opted to open the innings and it worked well in favour of Sri Lanka.

"We try to make tactical changes to see what fits for us.  We made a move to make sure we got a good start, which we never had in the first few games. That seems to work but you never know. I will see how it goes," said Jayawardene.

"We have got good 14-15 players who we can pick depending on what combinations we are playing and against the opponent.  We come up with a game plan and try and execute it so everyone is ready to play and everyone understands that policy.

"I have asked all the batsmen to be flexible, batting at different positions. I think with the two new balls and given the powerplays and all, everyone has to do that. Trying to
create a situation where everyone is very comfortable batting at different positions," he added.