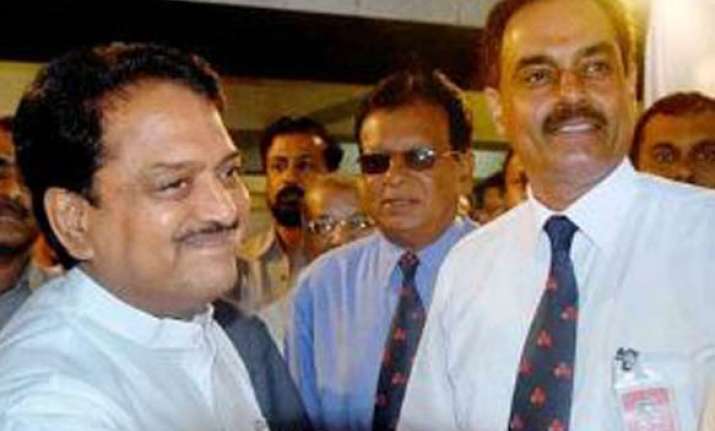 Mumbai, July 16: Mumbai Cricket Association would continue to be headed by a politician as Union minister Vilasrao Deshmukh defeated former India skipper Dilip Vengsarkar by a margin of 47 votes in a straight contest to become the new president of the cricket body.

Deshmukh, a vice-president like Vengsarkar in the outgoing committee headed by another political bigwig Sharad Pawar, garnered 182 votes as against Vengsarkar's 135 to emerge triumphant in the biennial elections.

Deshmukh had the backing of Pawar after the Union agriculture minister became ineligible to contest the polls as per a clause in the MCA's constitution following a change of his permanent residence status from Mumbai to Baramati.

Pawar's panel members -- Prof Ratnakar Shetty and Ravi Savant -- were elected as vice-president and treasurer respectively while DY Patil Sports Academy's chairman Vijay Patil, who contested as an independent, became the other vice-president.

Two other members of the Pawar panel -- Dr P V Shetty and Nitin Dalal -- also emerged victorious to become the two new joint secretaries.

With this win, Deshmukh, a former state chief minister, ensured that he follows in the footsteps of Manohar Joshi (1992-2001) and Sharad Pawar (2001-2011) to become the 13th MCA president since its inception in 1930-31.

Like another former India captain before him, Ajit Wadekar, who lost to Pawar, ex-chief selector Vengsarkar was unable to snap the stranglehold of politicians in the MCA.

Despite some hectic lobbying over the last few days and the support extended by another former India skipper Kapil Dev in the run-up to the elections, Vengsarkar failed to buck the near-two-decade-long trend.

Vengsarkar had formed a panel with some of his erstwhile India and Mumbai teammates Karsan Ghavri, Balwinder Sandhu and Chandrakant Pandit who also contested the polls for 11 managing committee posts.

Reacting to the victory, Deshmukh assured the voters that he would continue the good work done by his predecessor.

"I thank everyone for electing me. I also thank Pawar-Mahaddalkar group for nominating me. I assure you that I will try to continue the good work done by Sharad Pawar," he said.

Balwinder Sandhu and Karsan Ghavri lost while former India stumper Chandrakant Pandit sailed through to get a berth in the eleven-member managing committee.

Also among the losing candidates were former Mumbai captain Milind Rege who contested for a vice president's post and former India opener Lalchand Rajput, who could not retain his joint secretary's post.

Those elected on Friday were: President: Vilasrao Deshmukh Vice Presidents: Prof. Ratnakar Shetty and Vijay Patil Joint Secretaries: Dr P V Shetty and Nitin Dalal Treasurer: Ravi Savant Managing Committee members: Dawood Patel, Vinod Deshpande, Arvind Kadam, Chandrakant Pandit, Nadim Memon, Mayank Khandwala, Deepak Patil, Iqbal Sheikh, Pankaj Thakur, Srikant Tigdi and Ganesh Iyer.