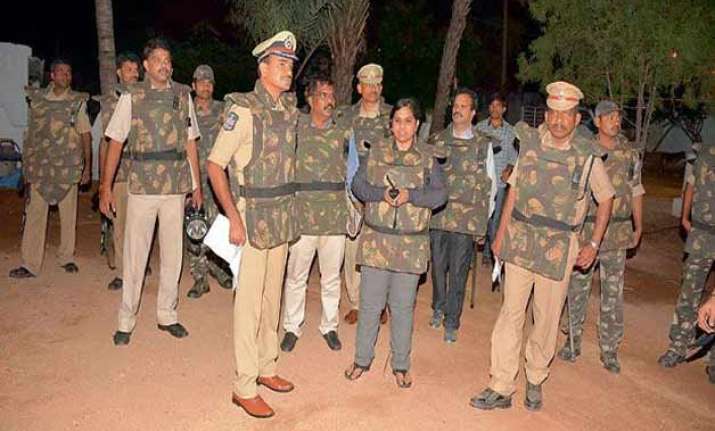 Hyderabad:  Ahead of the 8th edition of Indian Premier League (IPL) matches slated to be held at Rajiv Gandhi International Cricket Stadium at Uppal here, the Cyberabad police today said about 1,200 police personnel will be deployed.
Elaborate security arrangements have been made in coordination with different wings like security wing (250), traffic (270), law and order (600), octopus (2 Units), armed forces (5 platoons), SB, CCS staff mounted police, 2 fire tenders with fire fighting squad, a release from Cyberabad Commissionerate said.
In and around the stadium, a total of 60 CCTV cameras are being installed including the places at vehicle points, to cover the entire area, it said.
A command and control room is also established under the supervision of one inspector at one place to monitor all the CCTV footages for taking immediate action, the release added.  
Separate teams are being deployed for checking the movements of anti-social elements. Police visibility is enhanced to prevent anti-social elements and to help the spectators in any case of eventuality, it further said.  
'SHE teams' will also be deployed to keep watch on eve-teasers and extra security has been arranged in and around the stadium round the clock.