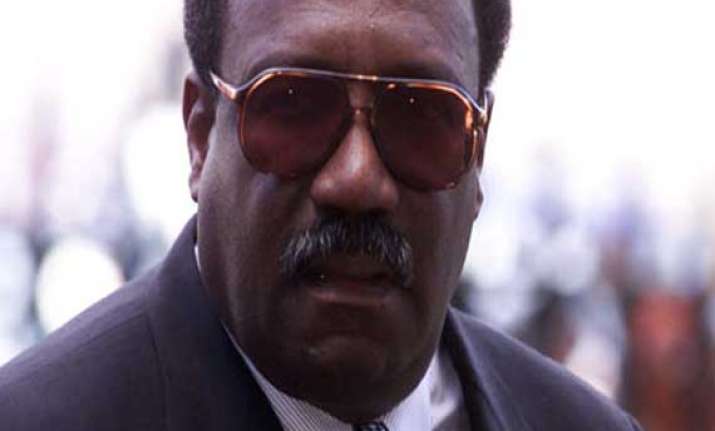 Port of Spain (Trinidad): Former West Indies cricket captain Clive Lloyd wants current players to recommit themselves to the improvement of the game in the region.
Considered the most successful test captain of all time, Lloyd said that the players must develop a passion for cricket, and not just the money, reports CMC.
"We must have our best players playing in cricket -- all aspects of our cricket," he said in an interview with former West Indies fast bowler Ian Bishop.
"You can't just think that you want all the money. People are being paid pretty well but you must have some love for West Indies cricket. And at the moment I'm not seeing how it could move forward. I would like to see more of a skill set."
Lloyd, who played in 110 tests and 87 one day internationals for the West Indies between 1974 and 1985, said that regional players are being overwhelmed by their opponents.
"You look at our players and you are not seeing this extra fight that is needed to compete. We don't seem to be competing against other nations. They seemed to be out manouvering us in all departments of the game, which is unfortunate," he said.
"We still have people here who are interested in the game, people still support cricket and we have to because as West Indians we want our cricket to get back up that hill. But at the moment it is not there. We have one or two good players, no doubt about that, but we are not kicking on."
Lloyd, who captained the West Indies to an unbeaten run of 27 matches, wants to see the utilisation of more former regional players to help in developing cricket in their respective territories.
He said that the top cricketing nations have used their former players successfully and the West Indies should do the same.
"Look at the Australian backroom staff when they played against England a few weeks ago, all former Test cricketers who have done well, who are now putting something back into the game."
He said: "You have (Curtly) Ambrose, (Courtney) Walsh, (Viv) Richards, Greenidge, Haynes -- these are guys who just finished playing cricket and they want to put something into our game, and I think we should be able to utilise their skills."