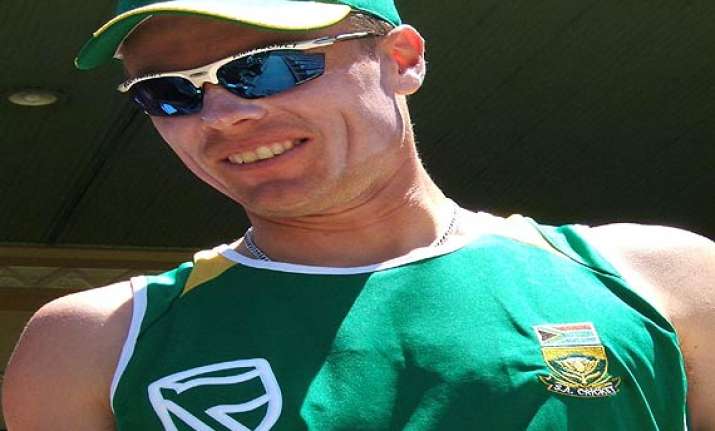 Melbourne: South Australia's Johan Botha has received a reprimand and two suspension points for two separate breaches of the Cricket Australia (CA) Code of Behaviour during the ninth round of the Bupa Sheffield Shield against New South Wales.
CA in statement said that in the first breach, the former South African cricketer, who had a match haul of eight wickets, was reported by the umpires for breaching Article 2.1.4 - using language that is obscene, offensive or insulting during a match.
The incident occurred during South Australia's first fielding innings.
Botha accepted the proposed penalty of a reprimand by Match Referee David Talalla. A Code of Behaviour hearing was not required.
In the second breach, the umpires reported Botha for breaching Article 2.2.11 for actions that were a) contrary to the spirit of the game, b) harmful to the interests of cricket, and c) for bringing the game into disrepute, specifically repeated inappropriate conduct relating to the condition of the match ball.
Talalla proposed a penalty of two suspension points (equal to one Sheffield Shield match suspension) for the breach.
Botha pleaded guilty to the charge however disputed the penalty, an action which initiated a formal Code of Behaviour hearing to be convened. The hearing was convened at the conclusion of the match.
At the conclusion of the hearing, the Match Referee upheld the original penalty of two suspension points and as such Botha will serve his suspension for round 10 of the Bupa Sheffield Shield.
The player has 48 hours from the conclusion of the hearing to lodge an appeal with CA.
Meanwhile Johan Botha has decided to appeal against the one-match Bupa Sheffield Shield suspension imposed on him under the Cricket Australia (CA) Code of Behaviour.
The appeal will be held Monday in Adelaide and CA Code of Behaviour Commissioner Anthony Crocker will hear the appeal.