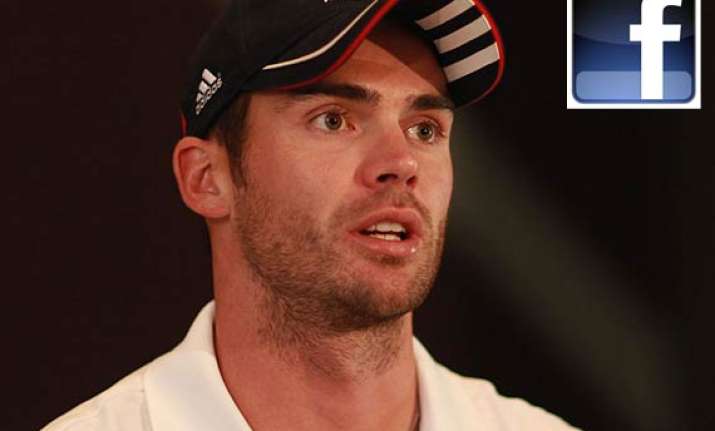 London, July 24: England pacer James Anderson has revealed that social networking site Facebook has become the latest tool in the hands of illegal bookmakers to approach players, a danger that the ICC is keeping a close eye on.

Anderson's claim came after former Australian captain Steve Waugh stated that 56 international players reported being approached by bookies in the past year alone.

"We are regularly briefed by the ICC, told what to look out for and what constitutes an approach. There are strict ICC regulations about what to do if you are approached and we are all aware that it's an offence if you don't inform the right people if it does happen," Anderson was quoted as saying by 'the Daily Mail'.

"They have been telling us what to look out for and that players have, in the past, been approached by people through Facebook.

"What happens is that people approach players on the net asking to be friends, things progress from there over a period of time and the player is trapped," he added.

Anderson, however, denied being approached by bookies himself.

"I have not come across anything like that personally but we've been told that players have been approached in this way in the past," Anderson said.

"When the ACSU people speak to us and tell us how big the underground betting is in India and elsewhere, it does make you realise what is actually happening out there," he said.

Anderson said last year's spot-fixing scandal which led to bans on three Pakistani players, was a "surreal" incident.

"The claims over what is alleged to have happened at Lord's last year came as a complete shock. Although you hear about things that may have happened elsewhere, you never think it's going to go on in a game that you play in. It was surreal at the time and it is still hard to believe now," he said.

An ECB spokesman confirmed that social networking sites are being monitored.
"The ACSU provides players with ongoing briefings, including guidance in relation to social networking," he said. PTI