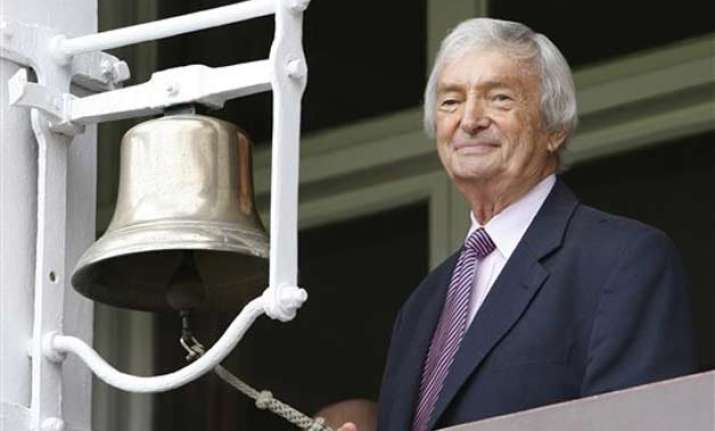 Sydney: Richie Benaud's widow Daphne has turned down an offer for a state funeral for her husband and a private service will be held instead in Sydney.
Prime Minister Tony Abbott, who made the offer shortly after renowned cricket commentator Benaud, 84, died on Friday from skin cancer complications, said Sunday "my understanding is that Richie's own wishes was for something very, very quiet and very, very private."
The service, to be held this coming week, was expected to be attended by only immediate family and close friends.
Benaud was considered one of the most influential cricket identities of the past century. The former Australia captain played 63 tests for Australia but was more well-known for his days in the commentating box and his unique presentation style.