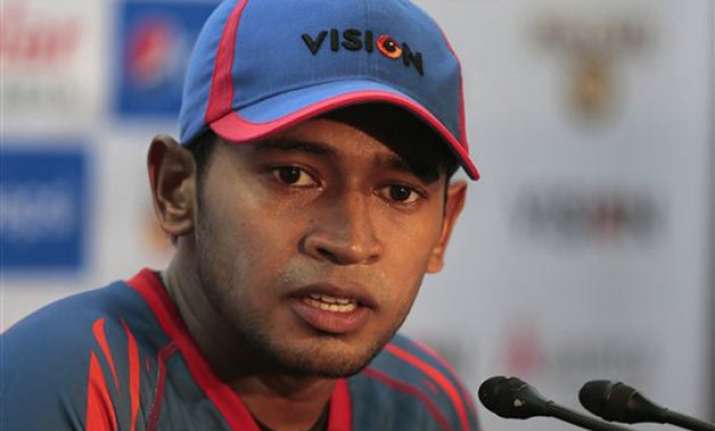 Dhaka, Bangladesh (AP): Bangladesh has enjoyed the novelty of bossing the tour by Pakistan. So, the hosts are as determined to hold sway in the tour finale as Pakistan is of mending hurt pride in the second cricket test starting on Wednesday.
The tour has become a watershed moment in Bangladesh cricket. The one-day internationals were swept for the first time, the lone Twenty20 won, too, and the first test in Khulna last week was drawn, but considered a victory by Bangladesh after a huge first-innings deficit was rubbed out by a record-setting batting performance.
Pakistan failed to beat Bangladesh in a test for the first time, and the home side senses a chance to do even better on a similar Mirpur pitch.
"Keeping them winless throughout the series is the primary target," Bangladesh captain Mushfiqur Rahim said.
India, an even bigger prize than Pakistan, will visit Bangladesh next month for a lone test and three ODIs, and Mushfiqur said they need to do well this week test to keep their confidence high for the Indians.
"Carrying the momentum (forward) is an important factor at the moment," he said. "We have been in good form, so we don't want to lose ground. An important series is coming up, and ending this series on a high would be crucial to boost us psychologically."
Mirpur will also indicate to Bangladesh it's real progress in tests, Mushfiqur added. Consistent success has been elusive.
"I don't think we have ever had such results in a series like the one we have had in this," he said.
"We had lots of challenges, and we had different teams for the different formats.
We are yet to win tests at a regular basis, but we fought against Pakistan shoulder to shoulder in the first test. We've been in good form, and it's high time we showed real progress."
Pakistan captan Misbah-ul-Haq called for improved performance from his bowlers.
"After getting a 300-run (296) lead and almost having two days to get us into a position to win (in Khulna), we really need to improve our performance in the bowling department," Misbah said.
"No doubt the pitch (in Khulna) was flat, but still, the kind of partnership they had in the second innings   both the openers got a century   we have to be worried really."
Neutralizing opener Tamim Iqbal will be key, Misbah admitted.
Tamim scored two centuries in the ODIs, and a national record 206 in the first test.
"We have to stop him, get him early," Misbah said. "We had plans (to stop him), and it's not like we never tried them out. But at the moment, he is dealing with our plans very well. We are looking at a new strategy."