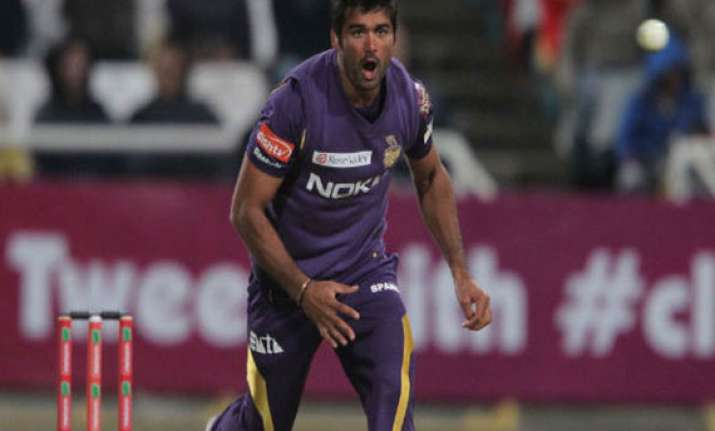 Mumbai: Delhi medium fast bowler Pradeep sangwan has been banned for 18 months by Ant-Doping Tribunal for using prohibited substance.
According to BCCI press release, the anti-doping tribunal has found that the Player has committed an Anti-Doping Violation under Article 2.1 of the Code for the presence of the Prohibited Substance Stanozolol, an Anabolic Steroid.
Anti-Doping Tribunal concluded the inquiry on 1st October 2013, and the written decision was received on 18th October 2013 BCCI.
Pradeep Sangwan plays for Delhi and Contracted with the Kolkata Knight Riders
IPL
Team.
The Tribunal has declared the player ineligible for a period of 18 months, commencing on 6 May 2013 and expiring at midnight on 5 November 2014, from participating in any capacity in any event or activity (other than authorised anti-doping education or rehabilitation programmes) or competition authorised, organised or sanctioned by the BCCI or any of the other bodies referred to in Article 10.10.1 of the Rules.